26th Annual Childrens Cancer Fund Luncheon
The Hilton Anatole Chantilly Ballroom was the location for the 26th Annual Luncheon for the Children's Cancer Fund, which helps kids in their fight against cancer with their strategic investments in research and care in North Texas. CCF was founded in 1982 by a coalition of parents whose children were receiving cancer therapy at Children's Medical Center. These parents have since been joined by local celebrities, community leaders, volunteers and health care professionals. Children's Cancer Fund is one of the leading fundraising groups in supporting local research toward treatment and prevention of childhood cancers. If you are ever looking for a 501 (C)(3) organization to make a donation to this would be a fantastic option.

Today's event brought together children, celebrities and sponsors for a truly unforgettable event. I think everyone in the room was touched and inspired by the courage these children exhibit on a daily basis. Each child strutted their stuff in their own unique style; some were posing, taking selfies, twirling and blowing kisses! In today's society celebrities are the ones we call heroes and look up to and praise, but the tables were turned today when the children were the ones who were receiving the most applause and were called heroes!

The live auction alone raised over $30,000 and people were fighting over the trip to Africa and the trip to the Country Music Awards in Nashville. My paddle wanted to go up many times but I would've been quickly outbid. The guests were extremely generous and they were happy to write checks and hand deliver to celebrities. The outpouring of generosity was heartwarming and many guests had a very personal reason for their attendance.

Celebrities in attendance today were: Troy Aikman, Roger Staubach, Drew Pearson, Brandon Carr, Jason Witten, DeMarco Murray, Dallas Cowboys Cheerleaders, Jason Castro, Jake Pavelka, Amber Carrington, Miss Texas, Miss Teen Texas and many local television celebrities.

It was an emotional lunch full of laughter and tears, but it was heartwarming to see so many people come together for such an amazing cause!

Stacy Lynn is your local real estate expert in Rockwall County and surrounding areas. Stacy Lynn has been a licensed Realtor for over 10 years and has been a top producer for several companies in San Diego California. After moving to Rockwall Texas and settling in Stacy has jumped back into real estate and is loving every minute of it! Stacy Lynn is the proud mother of her 5 year old daughter and enjoys being an active part of her community and volunteering her time assisting with local charities through her talent as a photographer. This agent has sharp skills, the ability to negotiate fantastic deals and is relentless when it comes to finding that perfect home for her clients! Call Stacy Lynn to get you that new address TODAY!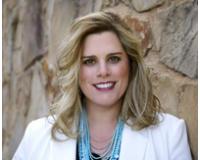 Author:
Stacy Lynn Massar
Phone:
214-649-3686
Dated:
April 4th 2014
Views:
3,342
About Stacy Lynn: Stacy Lynn has been in the real estate industry since 2002 when she became a licensed agent and loan...