4 Costs To Plan For When Moving To The Dallas Fort Worth Area
Buying a home is one of the most important financial decisions and personal decisions you'll ever make. Of course as you're going through the process, you're aware of the funds you're using to purchase the actual house. But beyond what you use to purchase your home, it's also important to take into account the additional and sometimes easily overlooked costs that come with being a new homeowner, especially for these four factors: Mortgage Payments So you've put the money down on your home, but make sure that you have the reserve to keep up with your mortgage payments. If you have previously rented in the past, you'll be used to the monthly payments that a mortgage requires. However, there are lots of factors to consider with a mortgage that you don't get with a monthly rent payment: your mortgage rate will vary based on your interest rate and whether your mortgage is fixed-rate or adjustable. Make sure that you find a monthly cost that you can appropriately budget for. Taxes If you're a new homeowner, part of your ownership includes paying property taxes and insurance. This is a cost that many new homeowners forget to factor in. Your insurance costs can also vary over time depending on what construction or renovation projects you take on, where you live and more. For the most part, these costs will probably become a part of your mortgage, but again, it's important to budget appropriately for these important costs. Utilities and Home Upkeep Electricity, water, gas, trash and more are all bills that you can expect to be showing up after you purchase your first home. The cost of these services and utilities can vary greatly depending on the month and again where you live. These costs can add up quickly so ensure that you budget ahead. This, of course, doesn't include all of the furniture, appliances and other necessary objects you'll need for your home when you do move in. While may new home owners do budget up front for this, the cost always tends to be a lot more than expected so the more you can financially plan for this, the better! Moving Whether you're moving out of an apartment or you're moving from another home, moving is not only a big project; it's also a financial investment. If you're planning on purchasing a truck and moving yourself or you invest in full-service movers, there will be a cost to move everything from one place to the other. You want to budget ahead for your down payment on a moving service so that you're not caught without help and support on moving day. Our advice is to consider all of the many costs of home ownership before determining whether to move or not. The more financial aspects you can factor into your decision the better prepared you can be to move into the home of your dreams while still maintaining your financial stability.

Danica Fenoglio
JP and Associates Realtors
940-531-0278
[email protected]
HomesWithDanica.com
Danica specializes in residential real estate in Plano, Frisco, Mckinney, Allen areas.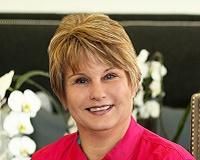 Author:
Shelia Randolph
Phone:
214-315-6004
Dated:
July 4th 2014
Views:
1,338
About Shelia: I am a native Texan that has been in sales for over 25 years. With 3 children and 4 grandson that a...