4 Things Your Real Estate Agent Wants You To Know
As real estate agents, our goal is to help you find the house of your dreams or sell the one you have so you can begin your search for the home of your dreams! We take pride in our job to help make the process easier for you, which is why knowing these four things about working with a real estate agent can help you work navigate the waters of buying or selling your home while minimizing difficulties.
1.
If you're selling your home, presentation really makes a difference: Investing in your home during this time, even if it's for professional home staging to make your home look more appealing, is a worthy investment. If you're trying to purchase a home, try to concentrate on the presentation of your offer. You want to keep it in your budget range, but also be attractive enough to the seller that they pick it over other bids they receive.
2.
Patience is the name of the game: No matter whether you're buying or selling a home, being patient and waiting for the right offer to come along is really key. In today's market, sometimes it does take a while to sell a house and conversely, if you're looking to purchase a house, it may take a while for you to find the perfect house or to even go through the purchasing process. While patience is hard, don't get discouraged: we as your real estate agents are here to help you through the process.
3.
Be Open When It Comes To Price: An experienced real estate agent – especially one that's familiar with the Dallas/Fort Worth area – can help you navigate costs that are either too high or offers that are too low for the local area. We'll also keep communication open by means of telling you when a price on a home is fair (and when it's not), but being open to the price of a home can make the process much easier.
4.
We're here to coach you through this: It's our jobs to make ourselves available through in-person appointments, telephone calls and even online communication. Again, keeping open communication is one of our goals and we take our job of offering advice and information seriously to help you make your decision easier.
As reputable real estate agents in the Dallas/Fort Worth area, we're committed to ensuring that we can help you choose the perfect home for you and your family. No matter what your needs, by following the tips above, you can ensure that your real estate agent is there to back you up, support your buying decisions and help guide you through the process of home buying to a successful transition.
Danica Fenoglio
JP and Associates Realtors
940-531-0278
[email protected]
HomesWithDanica.com
Danica specializes in residential real estate in Plano, Frisco, Mckinney, Allen areas.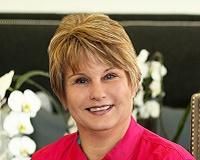 Author:
Shelia Randolph
Phone:
214-315-6004
Dated:
June 16th 2014
Views:
1,289
About Shelia: I am a native Texan that has been in sales for over 25 years. With 3 children and 4 grandson that a...