4 WAYS TO SPRUCE UP YOUR HOME BEFORE YOU PUT IT ON THE MARKET
The good news is that there are buyers out there willing to spend the money on a nice, move-in ready home. In order to attract these buyers, you need to ensure that your home is as move-in ready as possible before you put it on the market.

Aside from the necessary home repairs, the following are four ways to spruce up your home before planting that for sale sign in the yard.

1. Paint your home with neutral colors. Although your brightly colored walls may match well with your décor and your own style, it's not the best option to attract potential buyers. Instead, you want to pick neutral colors and paint your home throughout with these neutrals. Neutral colors match any décor, which means that potential buyers will be able to see their furniture and belongings in a neutral setting better than a certain color. Plus, neutral colors means they don't have to spend the time painting, which means they'll be willing to spend a little more.

2. Consider a flooring change. Carpet may be warm on your feet during cold winters, but carpet is often dirty and possibly out of style. If you have carpet in your home, be sure to spend the money on having the carpets professionally cleaned. This will remove any dirt and stains, making your home more attractive. If you truly want to add value to your home, consider replacing the carpet with hardwood flooring. Hardwood floors are versatile, as they can match any style and color scheme in a home. Plus, they're extremely durable, which means that the new owners will not have to worry about fixing or replacing the floor after they move in.Make sure you choose a nice neutral color so that the new owner will be able to match their furniture. According to Hardwood Bargains,"Color in hardwood flooring is determined by several factors. The obvious one is stain, which in most cases will darken the floor from its natural color. A white-wash on the other hand will typically result in a lighter color than the natural tone of the species."

3. Create attractive curb appeal.The first thing potential buyers are going to see is the outside of your home, so be sure that you spend some time fixing the curb appeal of your home. Paint any dull areas of your home's exterior. Plant some flowers and greenery to make the home look livelier. Fix any broken items, such as broken handrails or steps. The more attractive the curb appeal of your home, the more inclined a potential buyer will be to see the inside.

4. Declutter the inside of your home. One of the most important tips for selling your home is to maximize the available space on the inside of your home. This means that you need to seriously declutter your home. Go through closets and organize them. Get rid of items you no longer need or put barely used items in storage until your home is sold. Remove excess furniture from rooms to maximize floor space. The more you can add space to your home, the more attractive it will be to potential buyers.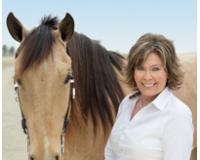 Author:
Deborah Boyd
Phone:
940-368-1306
Dated:
December 2nd 2014
Views:
669
About Deborah: My family has lived in North Texas for generations so I personally know the residential areas of Fri...