5 Myths That Home Buyers Hear Today
Home buyers will hear so many myths and rumors about the home buying process that are not just or always true. The reality is that buying a home in today's active and vibrant market is different form buying a home 10 years ago. What was true then is not necessarily true today.

Myth #1 is that you have to have 20% downpayment to purchase a home. Lenders offer conventional loans requiring 3% down or even in some cases $0 down. Special programs such as VA home loans for veterans are available at 100%. Lenders in today's market are and can be flexible based on the buyer's credit score and debt to income ratio.

Myth #2 states that only those with the highest credit rating and scores can apply for a home mortgage. Lenders are in a very competitive market and more willing to work with you and whatever issues you mayhave or had in the past.

Myth #3 is the belief that fixed rate mortgages are the only way to purchase a home. The reality is that the average American home owner only stays in the home for 7 years. Adjustable rate mortgages (ARMs) offer a lower rate than a 15 or 30 year fixed rate mortgage and are worth looking at when you consider speaking with your lender.

Myth #4 says not to use a REALTOR and represent yourself. The Seller pays the commission when you purchase a home and it is always a good idea to have a professional on your side who's primary focus and responsibility is to you and your best interest. These professionals know the market and the pitfalls that could affect you as the Buyer as well as they do this every day not every 7 years.

Myth #5 is that if you can, then you should buy a home right now. In most cases, it does make sense as it allows you to build equity in your home and experience the American dream. One must understand however, that buying a home is not a financial fast track to wealth and as it is the single largest purchase decision that we will make, it should be done wisely.

Source: Main St. Real Estate and Robert McGarvey

Steve Lester is a REALTOR lining in Allen, Texas.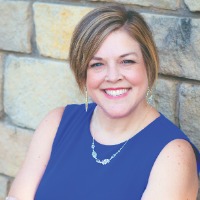 Author:
Seana Taylor
Phone:
940-337-1821
Dated:
September 12th 2013
Views:
2,049
About Seana: Seana is a native Texan and has lived all over the Lone Star State. She & her family now call Frisco...