5 Reasons To Buy A House Now
Here are five top reasons to buy a house:
1. Mortgages are still cheap. In his 2010 post, Mr. Arends noted, "You can get a 30-year loan for around 4.3 percent. What's not to like? These are the lowest rates on record. As recently as two years ago they were about 6.3 percent. That drop slashes your monthly repayment by a fifth. If inflation picks up, you won't see these mortgage rates again in your lifetime."
Well, according to Wells Fargo, the 30-year fixed rate as of 12/18/2014 was 4.0 percent. A 30-year FHA mortgage is 3.875 percent!
2. Your buyer will save on taxes. Mortgage interest can be deducted from your income reducing your tax liability. Real estate taxes are deductible. Based on current tax law, when you sell up to some pretty lofty thresholds, gains on your primary residence are tax-free!
3. "It'll be yours." If you have never leased a property before, and that probably is few of us, to be able to go get a dog, paint the walls how you like, renovate that one eyesore room in the house any way you like it, and do what you want with your house, is all simply part of that American dream!
4. You'll get a better home, and it won't cost you as much to buy as it might to lease! Mr. Arends noted in 2010, "In many parts of the country, it can be really hard to find a good rental. All the best places are sold." Good example: In one of our most competitive markets based on school district, there are 220 homes on the market for sale right now, and only four for lease! There is simply not that much opportunity to lease and get into this desirable area of the market. Regarding affordability today, Zillow just came out with its latest affordability index, which noted that renting is half as affordable in the U.S. compared to buying.
5. Sooner or later, the market will clear. This seemed to be hopeful thinking to some in September of 2010, but I found some data that suggested if you had bought a home in 2010, your appreciation based on the Case-Shiller index would have been a little over 12.5 percent. If you had waited a few months from the publication of this post in the Wall Street Journal and bought early 2011, your total gain today would be over 20 percent.
Real estate is a long-term investment. Just like that retirement plan contribution that you forget about for the next fifteen to twenty years, what appreciation your house goes through next month, next quarter or next year pales in comparison with where it will be five years down the road and beyond!
Clearly, in 2015, homebuyers still have plenty of reasons to buy. With the market clearing up since 2010, it would seem a safe short-term bet in 2015, and it has always been a great long-term investment to buy a home!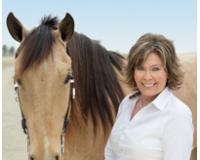 Author:
Deborah Boyd
Phone:
940-368-1306
Dated:
January 7th 2015
Views:
955
About Deborah: My family has lived in North Texas for generations so I personally know the residential areas of Fri...