5 Spring Home Buying Strategies In A Competitive Market
The spring home-buying boom is underway, and this year buyers in some markets will face an increased amount of competition due to low housing inventory. In fact, the most recent existing-home sales report from the National Association of REALTORS® cautions that "Insufficient supply appears to be hampering prospective buyers in several areas of the country and is hiking prices."
Real estate professionals around the country are echoing the concern about the lack of available housing options.
In order to be successful in competitive markets, buyers need to be strategic in how they approach finding their dream home. Here are five tips they can incorporate into their home buying process that will prepare them with all of the information they need.
Step Away from the Computer
Despite the fact that 90 percent of home buyers start their search online, buyers should also consider getting outside and canvassing their desired neighborhoods. In a low inventory market, it's important to to be proactive and not waste time weighing options, because by that time, the property might be off the market. "In our market we hope for a burst of new inventory in the spring, but that doesn't always happen," cautions Richard Seaton, vice president at TTR Sotheby's International Realty in the Washington, D.C., area. "Even if that burst comes, demand will outstrip supply, so buyers have to be in a position to make a decision quickly."
Get to Know the Current Housing Market
Every housing market is different, so it's important to do research on the market and neighborhood trends. Finding a good real estate agent and keeping up with local real estate news is crucial for buyers to understand the nuances of their local housing market. "Buyers need to get up to speed quickly on market values so they know the right decision when it presents itself," says Yocum. "The more quickly buyers can educate themselves, the more successful the home search will be."
Grab Those Low Mortgage Rates—Before it's too Late!
While mortgage rates continue to hover below four percent, buyers might not be able to enjoy these low rates forever. "With all indications pointing to a rate increase from the Federal Reserve this year – perhaps as early as this summer – affordability concerns could heighten as home prices and rents both continue to exceed wages," says NAR chief economist Lawrence Yun.
Create a Dynamic Team
The fast pace of the most competitive housing markets means buyers have to be in a position to make an offer at a moment's notice. Before making an offer, buyers need to ensure they've lined up a real estate professional, a lender, a lawyer, and a home inspector. They will also want to be pre-approved for a loan and ready to complete a mortgage application as soon as they find a property.
Be Prepared for Bidding Wars
Buyers should be strategic when maneuvering a bidding war. Some agents suggest that buyer clients include an escalation clause, while others suggest they examine the deal and identify areas where they could be more flexible, in terms of contingency clauses. However, Yocum warns that "all of these [contingency clauses] have various levels of risk that not all buyers are willing to accept, and you should consult with your team before [removing] any of them."
Existing-home sales in the South rose 1.9 percent to an annual rate of 2.11 million last month, and are 6 percent higher than year ago levels. Median price: $177,900, up 8.5 percent from a year ago. If you would like to know your buying options and have a professional with a team of professionals to help you get the winning offer, give me a call.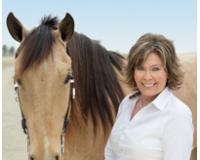 Author:
Deborah Boyd
Phone:
940-368-1306
Dated:
March 25th 2015
Views:
933
About Deborah: My family has lived in North Texas for generations so I personally know the residential areas of Fri...