5 Tips To Help Buyers Save For A Downpayment
Saving for a down payment can pose one of the biggest challenges for potential home buyers.
Indeed, a down payment is often the largest single payment a consumer makes in their lifetime and saving for it isn't easy, however, with a few changes, consumers can put themselves on track to make their home ownership dream a reality.
In honor of American Housing Month, the American Bankers Association Foundation recently featured several tips to help consumers cut their household costs and start saving for a down payment.
Determine how much you need. Find out how much you'll need for a down payment. From there, create a budget by figuring how much you can realistically set aside each month. Then, you can set a timeline.
Create a separate savings account. Separate a savings account that is just for the down payment. Make monthly contributions automatic.
Find ways to reduce your monthly bills. Check your car insurance, renter's insurance, health insurance, cable and Internet plan rates. See if there are any promotions that could help you save money by revisiting your contracts.
Investigate state and local home-buying programs. Several state, counties, and local governments offer first-time home buyer programs that offer down payment assistance. Find out if you're eligible for one.
Celebrate. Set smaller savings goals as you work up to the larger goal. For example, if you need to save $30,000, celebrate -- such as with a nice meal -- every time you hit the $5,000 saving milestone. "This will help you stay motivated throughout the process.
If you would like to find out more info on how to get qualified to buy a home or have questions about the home buying process, give me a call today! 214-454-6969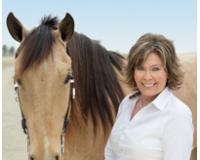 Author:
Deborah Boyd
Phone:
940-368-1306
Dated:
July 1st 2016
Views:
1,463
About Deborah: My family has lived in North Texas for generations so I personally know the residential areas of Fri...