5 Ways To Buy A Bigger Home For Less Money
Is it possible to buy a bigger home without having to pay big bucks? Here are some tips to potential buyers who are looking for a larger home on a smaller budget. For example, they can:
Find a stale listing.
Search for homes above your price range that have been on the market for over 30 days. Selling a home stinks, and after 30 days on the market, especially in a seller's market like we have today, it's obvious the home is priced wrong.
Search for a "granny" home.
Look for the most outdated home you can find -- orange shag carpet, floral wallpaper, and all. Older homes that haven't been updated tend to languish because most buyers today want newly built homes or ones that look like a page out of the Pottery Barn catalog.
Negotiate on New Builds
If you're willing to buy a home before it's fully built, there's an opportunity to ask for a bit more space. Make your offer during the early stages of construction, and you can often negotiate for a slightly different floor plan (perhaps, for example, with fewer closets) to get more space for your money, says West. Another benefit to new builds: Modern floor plans are generally more open than older ones anyway, so new (or new-ish) developments are great places to focus your house-hunting energy.
Look for a home to renovate.
Search for a home with potential to add on or open up cramped spaces. Can a wall be knocked down to open up a space or even added to make two rooms where there was one? Can the basement be finished to add space? In many instances, you can use an FHA 203(k) renovation loan, or in higher-priced homes you can use a conventional loan where you wrap the cost of the renovation into the original loan.
Expand Your Search Area
Everything in an "it" neighborhood is going to be priced a little higher. But, if you expand your search area—even by looking 10 or so minutes out on the fringe of a desirable community or neighborhood—you're likely to get more house for your money. "Eventually the rest of the market will catch up with you," says West, who recommends this tactic for home buyers who are planning to stay five or more years.

Are you ready to take the next step and begin your home search? Let me help you find that needle in the haystack in today's aggressive seller's market. Call me at 214-454-6969
Click Here to search for homes!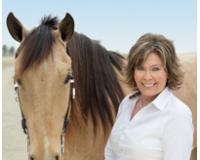 Author:
Deborah Boyd
Phone:
940-368-1306
Dated:
July 1st 2016
Views:
1,736
About Deborah: My family has lived in North Texas for generations so I personally know the residential areas of Fri...