5 Ways To Explain Low Inventory
Everywhere you turn, there's a new story about how the lack of homes on the market is driving up prices and driving buyers crazy. But what's the reason behind this trend?
There are a number of factors, according to a recent article at Real Estate Economy Watch. Make sure you understand the logic behind the market, so you can be the best advocate for your clients during these somewhat stressful times.
Boom buyers are still holding out. About 16 million families bought homes in the peak of the boom around a decade ago, and many are still waiting around to make a profit, even if they aren't underwater. Even if CoreLogic's prediction that the national median price will reach the peak of 2007 in the next year or so does come to fruition, Real Estate Economy Watch says many of these peak buyers will have to wait another five years or more before they realize much profit on their homes.
The inventory shortage is squeezing move-ups. Owners who may be ready to move into a larger or more expensive home are often considered hidden drivers of the market. But right now, price instability and the lack of available homes is causing this group to hold off. But Real Estate Economy Watch says that stability is coming, despite the inflationary impact of market shortages, and predicts that this "vicious cycle" will ease.
Investors aren't ready to sell single-family homes they're renting. They're making money from both rising rents and home price appreciation. And that's why Real Estate Economy Watch cautions against assuming they'll "sell their mini gold mines to homeowners anytime soon." The upside? At least some young prospective owners have access to a relatively affordable alternative to apartments, where they can start families while they wait for entry-level homes to come on the market.
New-home construction is still very low. It may be tempting to blame this on the builders, but Real Estate Economy Watch points out that after the crash in 2007, thousands of smaller builders closed down, and many of those who survived did so by selling off their inventories of prime real estate earmarked for future construction. They predict that builders will make a dent in the higher-tier housing soon, but that they would help the inventory problem more if they concentrated on the lower-end demand.
Baby boomers are running behind. Everything from later retirement ages, longer careers, better health, and loss of household wealth/equity during the Great Recession have contributed to a slower-than-expected timeline for this generation. But Real Estate Economy Watch predicts that this will change as many must convert their equity into cash while they can still enjoy it, and says others won't be able to afford the costs to retrofit current homes in order to age in place.
Good agents who are well connected will have access to listings that are not listed in the MLS. If you have been searching for a property and haven't been able to find it, give me a call today and let me know what you are looking for and if I have any properties that might be a good fit for you.
www.sherrycabrera.com
214-454-6969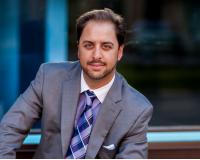 Author:
JP Piccinini
Phone:
480-980-9025
Dated:
June 8th 2016
Views:
1,718
About JP: JP Piccinini is CEO and Founder of JP and Associates REALTORS (JPAR), Founder and CEO ofOdasi Real E...