6 Ways To Make Buying A Home Easier
Anyone who's ever been through the home buying process knows one thing: It can be a little daunting. There's countless paperwork, hundreds of forms to fill out, and lots of back-and-forth between you, your real estate agent, your lender, your home inspector, and a dozen other pros you meet along the way. If you're not really on top of things, it can mean months in delays or, what's worse, losing that dream home altogether.
Fortunately, with a little prep work, a few helping hands, and some good old communication, a smooth, easy home purchase really can be possible. Here's how to do it:
1. Find a great real estate agent. Think of your real estate agent as your guide through the jungles of buying a home. They're going to be by your side through it all—finding and touring properties, bidding and negotiating on price and, finally, even signing those last closing documents. You don't want someone who's going to veer off course and get you lost along the way. You want someone who knows what they're doing, who understands you and your needs, and who will stop at nothing to get you the home you're looking for.

2. Find a great lender. Your lender—more specifically your loan officer—is going to also play a big role in your home purchase, so choose wisely. Look for one who has ample experience in mortgage lending, as well as one who's well reviewed by past customers. This can shed a lot of light on the expertise and assistance you can expect along the way.
3. Tend to your credit first. If getting a great deal on your new home is of any importance, you'll want to put some work into your credit first. That means paying down any high debts you may have, building up a history of on-time payments, and achieving a high credit score (650 or above is ideal). If you don't fit the bill just yet, don't fret. A few months' work, and you could see your credit score creep back up significantly.
4. Get your paperwork in order. If you really want to make your home purchase go smoothly (and quickly), you'll start gathering your financial paperwork and other documents early on—long before you apply for pre-qualification. Ultimately, you're going to need copies of tax returns, pay stubs, bank account statements, W-2s and dozens of other paperwork, and it can be pretty hard to round up these on the fly. Having them prepared, in order and ready to go once you find the right home can make your mortgage application much easier to process.
5. Know what you can afford. Use a mortgage calculator to get a rough idea of what you can afford on your new home, or get pre-qualified with your lender of choice to get a more firm number. Use this number to guide your real estate agent toward the right properties, so you're never looking outside your budget or your means.
6. Respond quickly. Fast communication is important during the home buying process. You'll need to be in constant communication with your real estate agent and your lender if you want to keep things moving. For one, your real estate agent may need you to put in a bid or respond to a counter-offer on the fly, or you'll risk losing a house you really want. On the lender side, your loan officer may need additional documentation, and the longer it takes you to respond and produce that information, the more you'll prolong your closing date. So keep your phone by your side and check your email regularly!
The home buying process can be overwhelming, but with a little preparation and attention to detail, it is possible to make your home purchase a smooth and efficient one. If you would like to find out your options and are ready to begin your home search, give me a call today!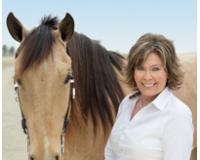 Author:
Deborah Boyd
Phone:
940-368-1306
Dated:
March 11th 2016
Views:
935
About Deborah: My family has lived in North Texas for generations so I personally know the residential areas of Fri...