7 Common Myths About The Homebuying Process
First-time buyers tend to make assumptions about down payments and other facts about the home buying process. The truth is that regulations on mortgage financing have changed since the subprime mortgage crisis upended the industry and kicked off a global recession in 2008.
Federal regulations initially tightened lending standards to prevent defaults and foreclosures. The new standards used stricter assessments to determine whether prospective buyers had the ability to repay their mortgages. In January 2014, however, regulators changed those rules after real estate groups and consumer advocates claimed that millions of Americans would not be able to qualify for housing loans. As a result, the proposed 20 percent down payment rule was dropped. Banks now are only required to document that a borrower has the means necessary to afford a mortgage as long as it does not exceed a certain threshold of debt.
Here are some other facts to dispel myths about the home buying process.
Myth No. 1: A Big Down Payment Is Required
According to Bank of America, between 5 percent and 20 percent of a home's purchase price is required for a down payment. Lenders typically require private mortgage insurance for down payments under 20 percent. The purpose of PMI is to protect the lender if you default on the mortgage. PMI typically costs between .05 percent and 1 percent of the loan amount annually. So PMI of 1 percent on a $100,000 mortgage, for example, would cost $1,000 a year or about $83 a month.
The 20 percent down payment requirement is probably the most common misconception I encounter. Loans from the Federal Housing Administration require a down payment of 3.5 percent of the home's purchase price. Loans from the Department of Veterans Affairs and the U.S. Department of Agriculture require no down payment for eligible buyers.
For buyers who only have a small down payment, there could be a way around paying for PMI. Consumers can choose to do what is called borrower-paid single premium mortgage insurance to avoid having monthly mortgage insurance. This is typically an up-front charge the borrower has, which allows them to buy out of the mortgage insurance for the life of the loan. This is typically only allowed on conventional loans.
Myth No. 2: I Need Perfect Credit
Your credit report is separate from your credit score. Your FICO credit score, which is a measure of your credit worthiness, is based on your credit report from the three credit reporting bureaus. Scores range from 350 to 850. You can qualify for a conventional mortgage with favorable terms at the 720 level and up. First-time home buyers can secure an FHA loan with a credit score of 620 or above.
Buying a home with bad credit is not impossible. Borrowers can qualify for government loan programs with a FICO score as low as 580. These loan programs include VA and F HA loans. The USDA requires a 620 FICO score. Conventional financing requires a 640 score or above.
Generally, better financing terms are available for those with higher credit scores. Buyers with lower credit scores will pay higher interest rates for mortgages.
Myth No. 3: Fixed-Rate Loans Are Best
This myth is based on the belief that mortgage payments on an adjustable rate mortgage can skyrocket along with interest rates. But what's more important to consider is the length of time you intend to stay in the house.
If you are planning on staying in the home for anywhere from four to seven years, consider a shorter-term fixed rate or even an adjustable rate mortgage. For example, Navy Federal offers a 5/5 adjustable rate mortgage that only adjusts once in 10 years and has a lower rate than the 30-year fixed-rate loan. Remember, the longer the fixed rate, the higher the interest rate.

Myth No. 4: Location Is Most Important
A quiet neighborhood of homes with white picket fences might be one vision of the American Dream, but savvy buyers instead seek "hidden gems."
Some of the best deals are found in areas that haven't reached their full potential. Look at the community you are buying in. Is construction planned? Are there new housing units being built? Try to glimpse into the future and what the area will look like in five to 10 years.
Myth No. 5: The Home Buying Process Will Be Quick
Once you find the house you want, the next step is to apply for a home loan. A typical mortgage loan generally takes about four to six weeks to close from the time the application was submitted. With an FHA loan, the process could take longer. You also have to allow time for the appraisal and inspection.
The other common misunderstanding involves the additional costs in buying a house, such as closing costs, pre-paid interest, taxes and insurance, which can be as much as 2 percent to 4 percent over the down payment. "Unless the seller agrees to pay all or a portion of these costs, the burden is on the home buyer," he said.
Myth No. 6: A Clean Home Inspection Means No Repairs
A common assumption is that a good home inspection means that a home will require minimal maintenance and repairs. However, a home inspection report is really a snapshot of the condition of the home, the building materials and the various electrical, plumbing and heating and air conditioning systems. The picture could be very different once a property is lived in and functioning.
All these systems can be in good condition the day the inspection was done, but immediately at move in, the homeowner still needs to maintain the home with regular seasonal tasks to keep things efficient," he said. "Changing air filters, draining the hot water heater, cleaning out the vent duct behind the dryer and cleaning the gutters need to be done to avoid surprising fix-it costs, keep the energy bills down and the home healthy and safe.
Myth No. 7: Properties Are Always Listed on the MLS
Most real estate brokers use the Multiple Listing Service to gather and disseminate information about properties. But there are other ways that homes can be marketed. There are listings that realtors have that have not hit the MLS yet and are called "pocket listings". They will not appear on the MLS and is only accessible to realtors.
Buying a home requires patience and research. Consumers should review property sales prices and lending options with help from real estate agents who come highly recommended. An agent who is well-informed about local markets can steer you in the right direction and save you money.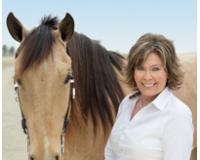 Author:
Deborah Boyd
Phone:
940-368-1306
Dated:
October 14th 2015
Views:
578
About Deborah: My family has lived in North Texas for generations so I personally know the residential areas of Fri...