7 Reasons Why You Need A Buyers Agent When Purchasing New Construction
It is foolish for a home buyer to enter into a new construction contract without an experienced real estate agent and subject themselves to "Intermediary without appointment". The advantages of using a skilled buyer's broker are many; aside from the obvious ones. The fact that having buyer agent representation is often FREE cannot be repeated enough. So too, should the misconception that not using a buyer's agent will save money – that simply doesn't happen.
Remember that site agent represent the builder/developer. There is a listing contract in place that specifies the agent's duties and the commission paid by the builder. When an unrepresented buyer contracts a home, the commission agreed upon does not change, it simply reflects the listing broker (site agent) receiving both sides of the commission.
The site agent is legally bound to represent the best interests of the builder, not the home buyer. They are expected to work to secure the builder the best deal; not do anything illegal of course but they will not – can not – negotiate against their client. This is consistent throughout the course of the build; the builder is their client, the buyer is their customer.
Buyer agent representation is typically free when building a home, there is no reason to not exploit this benefit
Many new home agents actually welcome experienced buyer agents. A few reasons include:
It might not seem obvious, but there are many benefits to buyers using an agent to represent them when buying new construction:
An experienced buyer's agent knows how to present requests and negotiate. Many builders are inflexible, but a good agent can work with the site agent to get things done that might not normally happen.
An experienced buyer's agent will have suggestions and advice along the way, including on options, inspections, mortgages, construction issues….
Note repetition of the term experienced buyer's agent. There is no substitute for experience and unfortunately, real estate is an industry with an insultingly low entry and performance bar. Given the amount of money spent on building a home, it is prudent to properly qualify your real estate agent. Cousin Tommy and Susie from the tennis team might have their license and be awesome folks but unless they know what they're doing, trouble will result. Everything is easy…until it's not.
Buying a home and certainly building a home are exciting ventures. Just as with any life changing event – and spending hundreds of thousands of dollars on a home is life changing – success is found with the guidance of those experienced in the specific arena. When that guidance and direction is available at no cost, it's completely ill advised not to take advantage of that opportunity.
For more information or questions regarding this article please email me at sherry@sherrycabrera.com or give me a call at 214-454-6969 to sign up for a complementary consultation. This is a free no obligation consultation where you can get all your questions answered about buying or selling a house.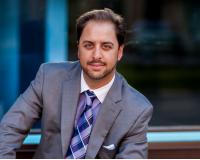 Author:
JP Piccinini
Phone:
480-980-9025
Dated:
June 29th 2016
Views:
1,353
About JP: JP Piccinini is CEO and Founder of JP and Associates REALTORS (JPAR), Founder and CEO ofOdasi Real E...