7 mortgage mistakes to avoid
1. Not doing your homework
Buying a home and taking out a mortgage is the biggest financial transaction that most people will make during their lives. But many head into it with only a vague understanding of how the whole process works.
Take several weeks to learn everything you can about mortgages, as well as about the process of buying a home. Make sure you understand such things as discount points, closing costs, APR, Truth-in-Lending forms, amortization and mortgage insurance.
Learn how to use an online mortgage calculator and get comfortable with figuring how different interest rates will affect your monthly mortgage payments and the rate at which you pay down your loan principle.
An hour or so a day, over four to six weeks, can mean big savings over the next 30 years, as well as making you a more satisfied borrower at the same time.
2. Getting the wrong credit score
It's pretty common knowledge that you should check your credit reports for errors before applying for a mortgage. It's also recommended that you obtain your credit score, so you can get an idea of what sort of mortgage rate you should be able to qualify for.
What many don't realize, however, is that there are many different types of credit scoring systems out there and only one -- the FICO score -- is widely used in mortgage lending. Consumers ordering credit scores are sometimes provided with "educational" scores that can vary significantly from what a borrower's FICO score would be with the same credit history..
To get your FICO scores, go to www.myfico.com. Unlike your credit reports, which you can get free of charge once a year, you'll have to pay for them - $19.95 gets both your TransUnion and Equifax scores (Experian does not provide FICO scores directly to consumers). You can get a "free" FICO score by signing up for a credit reporting service, but that has a monthly fee of its own.
3. Not shopping around
It's amazing how many borrowers make only a minimal effort to shop around for a mortgage. Perhaps they simply pick the lender advertising the lowest interest rate in their area. Or they just go where they do all their other banking. Or they get just one or two loan offers before deciding. They assume it's a competitive business, so how much difference can there be?
The fact is, mortgage loan offers vary significantly from lender to lender. There are many different ways of structuring a loan offer, and some may be more advantageous to you than others.
Get loan offers from at least four or five different lenders and study them to see how they differ. Is one trading off a lower rate for higher fees? How will affect your payments overall? Will one accept a smaller down payment?
Don't focus just on the major banks on the assumption they'll have the best deals. Smaller lenders and credit unions can sometimes offer very attractive terms, and may be willing to approve mortgages for properties or personal circumstances the bigger lenders will not. Check too, into online lenders and mortgage brokers -- the latter don't make loans directly, but instead work with multiple lenders to find you the best deal.
4. Focusing solely on the interest rate
This is probably the biggest mistake that borrowers make. It's easy to see why. The mortgage rate affects what you're going to be paying over the life of the loan, so all those other fees and terms may seem minor by comparison. But those costs add up.
In fact, it's very common for lenders to advertise a low mortgage rate but build into the loan offer so many additional charges that it's actually more costly than a competing mortgage offer with a higher rate! Charging for discount points -- which are a way of buying down your mortgage rate -- is one way, but other fees can be a factor as well.
A convenient way to compare the total cost of competing mortgage proposals is to look at the annual percentage rate (APR) on each. This will be listed prominently on the Truth in Lending Act form you receive with a loan offer and will be listed along with advertised mortgage rates as well. It expresses the total cost of the loan in terms of an interest rate.
It should be noted that the APR is only an approximation, and the full cost of a different loans can vary depending on if you sell the home or refinance later on, if you choose to pay your closing costs up front and other factors. To figure those out, you need to use a mortgage calculator to work through the different loan scenarios.
5. Not planning for secondary costs
Secondary costs include the fees discussed in #4. However, they also include additional costs that will affect the size of your monthly mortgage payment, including property taxes, homeowner's insurance and mortgage insurance (if your down payment is less than 20 percent of the purchase price).
These additional costs can easily boost your monthly mortgage payment by one-quarter to one-third, so it's important that you anticipate them when figuring out how much of a mortgage you can afford. Private mortgage insurance, or PMI, by itself usually costs about one-half to one-percent of your loan amount annually, so it's similar to boosting your interest rate by that amount.
6. Not reviewing closing documents
When it comes time to close on your home and sign off on the mortgage, you'll be presented with a ton of papers to sign. Many people simply nod and sign off one after the other, assuming everything must be in order because this is just how it's done, right?
Copies of your mortgage documents must be delivered to you in advance of closing. Be sure to review them and ask your loan officer about anything you do not understand. To be extra safe, you might hire an attorney for a few hundred dollars to review them for potential red flags.
7. Submitting to pressure
Loan officers are salespeople. They want to close the deal. For that reason, some of them will try to pressure borrowers into committing to a mortgage offer before they're comfortable in doing so. They may say a certain interest rate is good for this day only, or that they can offer you a special deal on closing costs if you sign immediately. It's similar to the tactics car salespeople use.
What you need to remember is, if they're offering a deal today, the same deal will still be there tomorrow. It's true, interest rates may fluctuate from day to day, and even by the hour, so you may see some difference there if you don't lock in. But in most cases rates won't vary a great deal over a few days and they could even go down, so not signing right away is unlikely to hurt you.
Joe Barrett
214.796.9110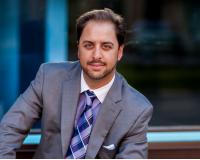 Author:
JP Piccinini
Phone:
480-980-9025
Dated:
October 31st 2012
Views:
7,225
About JP: JP Piccinini is an entrepreneur, philanthropist, proud dad and the Founder, Broker and Owner of JP a...