A Guide To Strategically Planning Your Packing
Congratulations! You've closed on your new home in Fort Worth or Dallas! Before you embark on the exciting part -unpacking and organizing your things into your new home – there's the large task of packing up everything in your current home. Unfortunately, this is the part that many new homeowners find so daunting. Packing, wrapping and cleaning your items before moving out can go a long way in ensuring that your move in is simple so you can minimize the amount of time you spend unpacking and get straight into enjoying your new home. First and foremost, when packing up your apartment or your old house, make sure to keep your packing boxes specific to each room. No mixing! Anything in the living room should not be placed in the 'Bedroom' box. Packing with this strategy will make your unpacking that much easier because you can drop boxes right where they belong instead of going item by item and dropping them at different places throughout the house. We also suggest packing your boxes for each room in a manner that allows you to prioritize your essentials. For instance, if you have five boxes containing all of your bedroom items, you may want to label the box with your sheets, alarm clock, charger and other essentials as 'Box 1'. Maybe 'Box 2' contains pictures of your family that you keep on your bedside table. Prioritizing your items allows you to get to your essentials fast, and because comfort is so important when moving into your new home, this is a great way to get yourself and your family settled immediately. The hardest thing about unpacking is actually making the time. So our next tip here is to really set aside time for unpacking. Don't schedule it when you also have errands to run or other things that are preoccupying you. True unpacking really takes focus and concentration and setting aside the appropriate amount of time is important. This could mean that you need to take off the week from work (read: not work from home!). If you have a family and children, you may want to enroll the in daycare for the week or find a babysitter that can tend to them to allow you to effectively concentrate on the task at hand. Trust us when we say it will save your sanity. Strategically unpacking requires work up front, but if you set yourself up for success in the first place, placing things in your new space will be much easier and you'll also be more efficient in the process. Entering your new home organized and ready to go will allow you to stay positive about your move and unpacking and will help you to keep things stress free.
Danica Fenoglio
JP and Associates Realtors
940-531-0278
[email protected]
HomesWithDanica.com
Danica specializes in residential real estate in Plano, Frisco, Mckinney, Allen areas.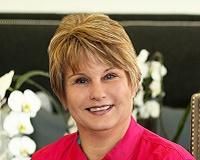 Author:
Shelia Randolph
Phone:
214-315-6004
Dated:
July 17th 2014
Views:
1,167
About Shelia: I am a native Texan that has been in sales for over 25 years. With 3 children and 4 grandson that a...