A Neighborhood For My Kids To Play OUTSIDE
Do you ever find yourself saying "When I was a kid... we played outside until the street lights came on!" I know I have said this over the years!

For most of us... this was in fact the case. Our parents didn't worry about us because they felt safe. We didn't have cell phones. We didn't have tracking devices. We didn't have 24 hr parental supervision. And guess what!?! We survived...

Why the change in perspective? My theory is the media. Have kids been kidnapped more in the last 20 years than they were when we were kids. Likely not. The speed of the flow of information (social media, news, cell phones, etc) has increased 10 fold. My theory is the increase of information has increased our awareness and our mass hysteria! Ever heard of Steven Stayner? He was boy from the area I grew up in, in Central California. He was kidnapped and held for 7 years until he escaped with another victim. THIS WAS HUGE! But did everyone know about it? Not like they would today! Within hours of his disappearance, today... it would be broadcast across the nation.

I look around my neighborhood and I rarely see kids outside playing. This saddens me. If my kid didn't come home or check in for over an hour... I would be worried sick. The reality is... it is likely no more dangerous outside NOW than it was when we were kids.

So... I say... get the kids out from behind the TV/computer/video games/ONLY organized sports... and GET THEM OUTSIDE PLAYING.

If you are interested to see the information about the area you live in... go to http://www.city-data.com. All kinds of great information!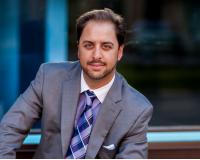 Author:
JP Piccinini
Phone:
480-980-9025
Dated:
September 25th 2014
Views:
1,454
About JP: JP Piccinini is CEO and Founder of JP and Associates REALTORS (JPAR), Founder and CEO ofOdasi Real E...