A New Home In DFW For The New Year
Toys, big screens, kitchenware, high tech gadgets, new car…

How about a home?


Well, it might be simpler said than done but why not? Is it due to credit concerns, lack of funds for a down payment, or just concerns about taking on the additional responsibility?

If there isn't anything keeping you from taking the next step, now is a great time to do so. Interest rates are still relatively low and so are prices, especially in the DFW area. Did you know that if you're currently paying $1,400 in monthly rent, that you will have paid over $50,000 in 3 years with nothing to show for it at the end of your lease. So if you're ready to ditch the monthly rent for a monthly mortgage payment, here are a few steps to get you started:


Take a good look at your finances and see where you stand. Do you have enough saved up to at least cover a 3.5% down payment and some of your closing costs?
If so, identify a payment amount that you'd be comfortable with every month and stick to it. Avoid maxing out your budget!
Partner up with a Real Estate Agent that you feel comfortable working with and takes the time to listen to you and what you want in your future home.
Get pre-approved by a mortgage lender. Don't wait until you find the home of your dreams to do so. What if there's something that the lender will require in order to provide a pre-approval?
Start your search and don't forget to have some fun while at it!
In the case that you are not quite ready to start right now, don't get discouraged. Make 2014 your year to work towards that goal! One year is sure better than 2 or 3. There are also new programs available in our area where you can select a home that is currently on the market, work with an investment company to purchase it, and then lease from them with the option to purchase when you're ready in 1-3 years. You must qualify for this program and some restrictions do apply, but it is one other option to help you attain your goal of home ownership.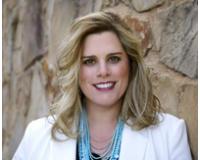 Author:
Stacy Lynn Massar
Phone:
214-649-3686
Dated:
December 30th 2013
Views:
3,115
About Stacy Lynn: Stacy Lynn has been in the real estate industry since 2002 when she became a licensed agent and loan...