A Real Estate Expert in DFW Texas
Published on April 9th, 2012 Written by: The KCM Crew
I received this article the other day and had to share this with everyone. In any business situation, people do business with people they like and trust. Being an expert in your field will give your clients the confidence to do business with a professional.
Here is the article:
If you are either buying or selling a home in today's market, you need a real estate expert. However, we must realize what the term 'expert' actually means. An expert in any area cannot give perfect advice as no one can predict the future. But they can give excellent advice based on their insight into their field.
If you go to an attorney with a legal challenge, he/she will look over your case and give you your options. They realize they cannot guarantee the outcome of any of the options. Still, they give the best advice possible and allow you to decide the option with which you feel most comfortable. They then will put together a strategy which hopefully will bring about the most favorable conclusion.
If you go to a doctor with a serious ailment, he/she will give you your options and work with you to develop the best treatment program. They cannot guarantee any program's success. They will, however, monitor your progress and adjust your treatments or medications. They will stand next to you until the best result is achieved.
Real estate is no different. A true real estate professional will understand your options and simply and effectively explain them to you and your family. Once you chose an option, they will strategize a plan to help you accomplish your goals. They will standby you as the process evolves and will help you make the necessary adjustments if necessary.
They cannot see the future any better than doctors or attorneys and thus their advice will never be perfect. However, just like those other professionals, an expert agent will give you excellent advice that will bring about the best possible outcome.
Michael Barnhart is a licensed real estate agent in Frisco, Dallas, Carrollton, McKinney, Allen, Fort Worth, and North Dallas Areas. He can be reached at 972-652-0079 or email at mikejb34@gmail.com.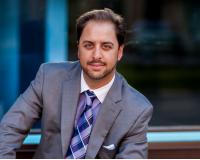 Author:
JP Piccinini
Phone:
480-980-9025
Dated:
April 11th 2012
Views:
2,671
About JP: JP Piccinini is an entrepreneur, philanthropist, proud dad and the Founder, Broker and Owner of JP a...