Agent Versus For Sale By Owner
Have you ever thought of selling your own house? On the surface it sounds like a great way to save a few bucks since you don't have to pay an agent. BUT, what does this cost in the long run?

EXPOSURE!!- The MLS allows agents to advertise your home to thousands of agents in the area. The more agents who can see the MLS listing, the more potential buyers you are reaching which equals a quicker sale and possibly even multiple offers. Since Owners don't have access to the MLS, they usually only have a small audience in which they advertise the sale of their home (friends, family, neighbors). There are some services out there that will advertise online for you, but also at a fee.

KNOWLEDGE- REALTORS know the ins and outs of buying and selling real estate. They have up to date information about the current market. They sell houses for a living and stay current on all the rules and regulations associated with accomplishing this. They are trained and kept up to date on paperwork so they do not run into legal binds. Agents LOVE to negotiate for you! Having to agents as a buffer between the buyer and seller is ideal. Owners usually do not have extensive knowledge of real estate transactions. Most owners will overprice their house because of the emotional attachment to the property. Paperwork can be extremely complicated and most people do not understand how to complete them. Completing the paperwork wrong can lead to legal trouble!!! Owners often lack negotiation skills, which lead them to either not sell the house or to accept far less than they intended. Many buyers are intimidated by dealing directly with the owner and will often times walk away. The median For Sale By Owner house sells for 15% less than those sold by an agent. That is more than what you would have paid an agent!

TIME- Agents are hired to do the leg work for you! Selling a house takes work and an agent leads you through every step. Since so many agents have access to your house information, it is possible to have a steady stream of viewings. Agents are able to help you keep up with this. Without an agent, you are doing this ALL yourself. Owners who are showing their own house can easily be overwhelmed with scheduling showings, juggling appointments dealing with the house, and going about their normal lives.

BOTTOM LINE- The cost of hiring an agent is worth it! Selling a house is WORK. Leave it to the experts!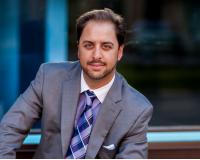 Author:
JP Piccinini
Phone:
480-980-9025
Dated:
August 29th 2014
Views:
1,232
About JP: JP Piccinini is an entrepreneur, philanthropist, proud dad and the Founder, Broker and Owner of JP a...