Allen ISD School Boundaries Approved For 2013-14
Finally! Allen ISD has announced its 2013-14 school boundaries. I was waiting with baited breath considering that my girls were going to be affected by the outcome. The good news is - this is it! There are no more schools scheduled to be built in Allen and that means our kiddos do not have to go through anymore growing pains with being shuffled back and forth every year.
Take a peek at the boundaries below taken from the Allen ISD website. If you are a family that isn't happy with what you see, and want to move to another school zone, I would love to help! Contact me at [email protected], visit my website at www.KimiRealty.com, or call me direct at 214-799-8002.
The Board of Trustees has approved changes in the 2013-2014 elementary and middle school attendance boundaries. The changes come from a review process that began with public hearings in October and November 2012 and Board of Trustee discussions in November and December 2012.
The approved map, which is posted at www.allenisd.org, sets boundaries for the new Lindsey Elementary School and makes changes to four other attendance areas.
View the attendance boundary presentation and maps that were approved by the Board.
In addition to the boundary changes, the Board also approved grandfathering rules for students affected by the changes.
- Current 5th graders, who will be 6th graders in the transition year, may request a transfer to remain at their elementary campus.
- Current 7th graders, who will be 8th graders in the transition year, may request a transfer to remain at their middle school.
- Neighborhoods changing feeder school patterns:
- Rising 6th and 7th graders may request a transfer to continue in their current feeder school pattern.
- Siblings may stay together for one year when a transfer request is made for grandfathering purposes.
- Transportation to be provided by parents.
Kimi specializes in residential real estate home sales in Allen, McKinney, Fairview, Frisco, and Plano areas. She strives to make the stress of house buying seem more like fun and her "find a way" attitude has helped many clients out in tough situations. Let Kimi help you race towards your real estate goals and together cross the finish line to a new home, satisfaction and happiness.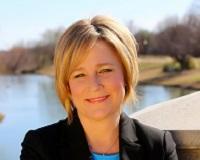 Author:
Debbie Viverito
Phone:
214-886-2588
Dated:
January 30th 2013
Views:
4,310
About Debbie: Debbie's knowledge of the Frisco and North Dallas area, homes and neighborhoods are just some of the...