Allen To Host National College All Star Game
Allen Eagle Stadium will host the nationally televised Texas Vs. The Nation college all star game on Saturday February 2, 2013. Texas vs. the Nation is an NFL-sanctioned all-star game pitting the best Texas football talent against players from across the U.S. Tickets for the event, which pits top collegiate senior all-stars with ties to the state of Texas against top seniors from around the nation, are now on sale to the general public and can be purchased through www.TexasVStheNation.com.
Texas vs. the Nation serves as a stage for professional scouts to evaluate prospects for the NFL and other pro football leagues. Since 2006, more than 500 college players who participated in Texas vs. the Nation have been signed to NFL contracts. Over the last five years, more than 100 players from this all-star game have been selected in the NFL draft. Other fun facts:
-102 current NFL players are Texas vs. the Nation alumni and include players like WR Pierre Garcon, Washington Redskins; CB Lardarius Webb, Baltimore Ravens; and WR Johnny Knox, Chicago Bears.
-1 out of every 10 active NFL players have played in Texas vs. the Nation
-The game attracts 225 NFL general managers, scouts and coaches – a "who's who" of the NFL will descend upon Allen, keen on selecting top talent for their teams.
Texas vs. the Nation Concept and Background: With its inaugural game played on February 2, 2007, the Texas vs. the Nation All-Star Challenge began as an idea to bring a sense of rivalry and teamwork back to the all-star arena. Texas vs. the Nation pits top collegiate senior all-stars with ties to the state of Texas against top seniors from around the nation.
Location: After considering locations including Aruba, the Bahamas, Phoenix, and San Diego, CEO Kenny Hansmire selected El Paso and the Sun Bowl Stadium to host the inaugural game. After a great four-year run in El Paso, the game joined efforts with the NFL Players Association and made a move to the Alamodome in San Antonio, Texas, in 2011. Under direction from the NFL, Texas vs. the Nation made a move to a premier stadium, Allen Eagle Stadium in Allen, Texas, for a game to take place Saturday, February 2, 2013. Just outside of Dallas, Texas, this 18,000-seat, $60 million facility is a premier stadium set to accommodate players, coaches, scouts and team representatives from all over the U.S.
For more information about the Texas vs. The Nation football game visit www.texasvsthenation.com.
If you are interested in learning more about living in the beautiful town of Allen, contact me at [email protected], visit my website at www.KimiRealty.com, or call me direct at 214-799-8002.
Kimi specializes in residential real estate home sales in Allen, McKinney, Fairview, Frisco, and Plano areas. She strives to make the stress of house buying seem more like fun and her "find a way" attitude has helped many clients out in tough situations. Let Kimi help you race towards your real estate goals and together cross the finish line to a new home, satisfaction and happiness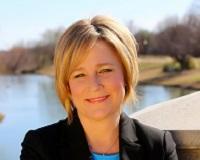 Author:
Debbie Viverito
Phone:
214-886-2588
Dated:
January 23rd 2013
Views:
2,677
About Debbie: Debbie's knowledge of the Frisco and North Dallas area, homes and neighborhoods are just some of the...