American Commute Longest On Record
Location, location, location. We hear it all the time, especially in the real estate industry. Many clients are looking for the magic number of minutes that is acceptable for a commute. There isn't a magic number, and it is especially hard to determine one in DFW, where there are a number of larger cities clustered together. What I can tell you is that it is not unusual to have a commute. The below snippet from the Washington Post mentions the increase in commute as the years go on. After reading, do you think your commute is too long? I can assist you with finding a new place so that your commute is shorter. www.michelleforemanrealtor.com or michelleforemanrealtor@gmail.com
Census: American commute now longest on record
WASHINGTON, D.C. — It now takes the average worker 26 minutes to travel to work, according to the U.S. Census Bureau. That's the longest it's been since the Census began tracking this data in 1980. Back then the typical commute was only 21.7 minutes. The average American commute has gotten nearly 20 percent longer since then.
According to the Census, a little over 139 million workers commuted in 2014. At an average of 26 minutes each way, five days a week, 50 weeks a year, that totals something like 1.8 trillion minutes. Or, if you prefer, call it 3.4 million years.
There's a massive body of research on the effects of commuting. Longer commutes are linked with increased rates of obesity, high cholesterol, high blood pressure, back and neck pain, divorce, depression and death.
At the societal level, people who commute more are less likely to vote. They're more likely to be absent from work. They're less likely to escape poverty. They have kids who are more likely to have emotional problems.
Info from http://www.columbian.com/news/2016/feb/28/census-american-commute-now-longest-on-record/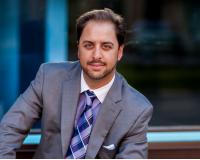 Author:
JP Piccinini
Phone:
480-980-9025
Dated:
February 29th 2016
Views:
800
About JP: JP Piccinini is an entrepreneur, philanthropist, proud dad and the Founder, Broker and Owner of JP a...