Are you Shopping for a New Home?
Buying a New Home can be very tiring, full of challenges and daunting process. The Best approach to tackle this is by doing your Homework and getting some help. Here is a brief Checklist for you to refer to:
1. Get a Pre-approval from your bank or mortgage company - This way you know what price range you can really afford. When you start looking houses you always tend to put your emotions first and you fall in love with a property which you might not be able to afford( The Picture should be clear in your Head)
2. Find a Good Real Estate Agent - Its not because I am a REALTOR but its because the expertise that they bring to the table. You might actually end up spending less $$s if you hire an Agent Vs you are doing it on your own. Plus the right agent will prove their worth y providing valuable info on the property, its history, usage, and many other items related to the property which can play important part in negotiations.
3. Do your own Homework - Its good to have a great Agent by your side but it is important that you do some homework on your own. An agent cannot tell on his own that what you want unless he is Psychic. You have to provide him your input.
4. Become SuperActive - When you actually start putting offers for some properties, you need to become superactive and coordinate with your agent. What does that mean - If you need to sign somewhere, do it on time or if you need to provide some paperwork then do it right away. Delays in these matters can be hazardous.
5. Know about the Property - As the heading says, you need to know about the property and its condition. Make it sure that required disclosures and addenda's are provided to you and you take some time to understand them
6. Understand what you are getting into - Your agent need to help you understand what kind of deal that you ar getting into, as you will be writing a contract which is binding. If properly handled, can save everyone lot of trouble in future and is actually a start of good relation with your agent as well.
7. Financing Status - Why I am talking about his again? Because you have to be on top of this item during the duration of your contract. If you are working with someone, make it sure you are getting funded on time. Carelessness can be costly.
Apart from the above there are some websites where you can search for homes as well as agents in your local areas such as
www.trulia.com, www.zillow.com , www.texas-residential.com ( Only North Texas Properties right now).Again, this is not a full itemized checklist but a direction which has helped many and will continue to do so..
Mike Kashyap is REALTOR based in North Texas. If you have any questions regarding North Texas Properties then feel free
to get in touch with him by emailing [email protected] or by visiting www.texas-residential.com or by calling
3234345477.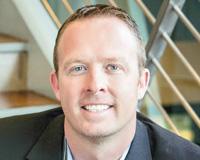 Author:
Jason Todd
Phone:
214-458-4198
Dated:
January 15th 2013
Views:
2,400
About Jason: Jason Todd is a native Texan and has lived here all his life. He grew up in the Lewisville area and ...