Attention Runners Looking For Swag
If you're a runner or cyclist who enjoys collecting SWAG, or even if you don't, Powered to Move is hosting a 30 day virtual challenge where you can log miles and collect your SWAG. The 30-day challenge is called Rays and Waves and it's a fundraiser. But the good news in this fundraiser is that you don't have to strong arm all your friends to support you per mile, kilometer to whatever. Once you pay your entry fee of $30 you're done…except for logging those miles and collecting your SWAG. And this race is virtual so you can participate any time, anywhere during the month of May.

Where do the funds from this fundraiser go? Powered to Move is a non-profit whose mission is to promote physical fitness among persons with disabilities to increase their physical, emotional and spiritual well-being. Rays and Waves will support Powered to Move in their goal to make these opportunities for physical fitness both physically and financially accessible to those they serve…people who could not participate on their own.
What kind of opportunities? If you're a Boston Marathon fan you may have seen Team Hoyt cross the finish line...they've run it over 30 times. Dick and Rick Hoyt are a father-son team who competes in marathons, triathlons and other races. It all started when Rick was 15 years old. Rick has physical disabilities and he told his parents (through a communication device) that he wanted to participate in a charity race. So Dick made it happen. He entered them in the race, pushed Rick in his wheelchair the entire 5 miles and they crossed the finish line together. Team Hoyt was born and they continue to race together to this day. They have even developed a racing chair and Powered to Move has two of those chairs that they loan to people with disabilities so they can achieve dreams similar to Rick's: they compete in a race. Powered to Move engages able-bodied volunteers as wing-men to come along side people with disabilities. The volunteers (usually a team of 2 or 3) supply the power for people with disabilities to cross the finish line in races across the DFW Metroplex.
But that's not all Powered to Move does. Powered to Move raises funds for their grant program where applicants with disabilities can apply for grants for adaptive sports equipment. This enables grant applicants to develop and sustain physical activity which arguably contributes to quality of life. Another Powered to Move grant program engages personal trainers to provide specialized, adaptive personal training for people with disabilities…something one Physical Therapist called a "game changer" for people released from rehab after a spinal cord injury, brain trauma or on-set of a disabling diagnosis.
Will you help? $30 and logging miles you would likely be logging anyway is all it takes to significantly impact the lives of people with disabilities.
For more information about participating in the Rays and Waves event click here.
Click here to learn more about Powered to Move.
Click here (and have your Kleenex ready) to see an inspirational video about Team Hoyt.
Sandy Setliff is a Realtor® with JP and Associates Realtors®. She lives in Anna and specializes in residential real estate sales in Collin County (although she has been known to stray to other parts of the metroplex). She can be reached at 818 519 3670, 214 620 1615 or via email at [email protected]
To search for homes for sale visit this link.
For a complimentary competitive market analysis of your property visit this link.
To sign up for my complimentary e-newsletter visit this link.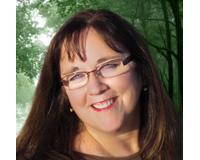 Author:
Sandy Setliff
Phone:
818-519-3670
Dated:
April 24th 2016
Views:
1,843
About Sandy: Sandy Setliff, a longtime resident of North Texas, specializes in residential real estate sales in C...