Aug 11 2016 16202 1
It is not winter yet, but it will be here soon enough. Or some people would like to think so because it is currently SO hot in the Dallas area! All that being said, aren't you curious about the difference between a water heater and a boiler? Thought so... www.michelleforemanrealtor.com or michelleforemanrealtor@gmail.com I'd love to help with any real estate needs!

To many homeowners who aren't experts in the plumbing field, a water heater and a boiler seem to have the same functionality. They both heat water and pump it throughout the home. Of course, while the functionality is the same, a water heater and a boiler have different purposes within the home and heat water in various ways. It's important for a savvy homeowner to learn about the differences between a water heater and a boiler so they can save time and money troubleshooting these appliances when a problem crops up.
What is a Water Heater?
A water heater does exactly what its name implies; it heats water. You use this water to shower, wash your hands, cook and clean. It takes cold water from a water supply pipe and warms it up. It then pumps it throughout your home when you open a tap or start your clothes washer. Water heaters are used to warm water that's potable (clean and safe for cooking and cleaning).
How does a Water Heater Work?
There are two types of water heaters: tanked heaters and tankless water heaters.
A water heater with a tank takes cold incoming water and indirectly warms it by a gas burner or electric heating rods inside of the tank. Once the water has reached the proper temperature, the water heater stores it within the tank, waiting for you to turn on your sink or shower. Depending on how much you turn your hot water handle, the water heater will send a mix of heated water and cold water to your sink or shower.
A tankless water heater heats the water instantly instead of storing it in a tank. As you turn on the water and set the desired temperature, a tankless water heater will heat the water going into your shower or sink for as long as you have the water running.
What is a Boiler?
A boiler doesn't necessarily just boil the water – but it does turn water into steam. Steam is an inexpensive and efficient way to transport heat. Not only is it easy to pump through a home (water weighs more and requires more effort to push throughout a home) it holds heat better than just air. A boiler heats up water, turns it into steam and pushes it throughout the home for heating purposes. The water isn't necessarily potable, but can be used to heat pipes within the home's walls, or heat a radiant heat system. A boiler turns water into steam to heat a home The diagram above and the animation below show a very simple idea of how a boiler works.
How does a Boiler Work?
Of course, boilers can be used to heat potable water. But, when a boiler is being used as a heating system for a home, it relies on the thermostat to tell it when to start heating the water within its system. Most boilers are on a closed loop system, which means they don't continually use new water when sending the steam through the home. Instead, they start with water inside of the boiler. It is heated by a combustion chamber indirectly. Once the water is turned into steam, the boiler sends it through the home, heating the walls or floor of the house.
Then, once the steam cools, it turns back to water, and moves back to the boiler. Because it is already warm, the boiler doesn't have to use much energy to get it back into steam and send it on the journey once again.
What is the difference between the two?
A boiler is used to heat a home using steam and radiant heat techniques. A water heater heats water that will be used while cooking or cleaning.
Info from http://blog.landmarkhw.com/post/the-difference-between-boilers-and-water-heaters?mkt_tok=eyJpIjoiWldVMk16VTNPVFE1T0RWaCIsInQiOiJhMVZsSExNSjRON0pEUm8rdkplalBad2xPNlFocHhQTGZSb2FxSlkyQVViRG03WkJnRVpLOStGYk1MYU12MlBqT2RrTmFCM0pPdDZyMWp4SzZkaEhFSzBHVDRTUXpENzJVNjVQQ011eXZ0QT0ifQ%3D%3D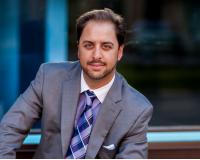 Author:
JP Piccinini
Phone:
480-980-9025
Dated:
August 11th 2016
Views:
395
About JP: JP Piccinini is CEO and Founder of JP and Associates REALTORS (JPAR), Founder and CEO ofOdasi Real E...