August 2015 Housing Stats For Anna
It's been awhile since I shared housing stats from the Collin County Association of Realtors. I was going to wait a little longer and share the September stats (which have not been posted as of this writing) but the August stats had such good news it would be a shame not to talk about them so here goes.
The average sales price of homes sold in Anna increased 18.9% comparing August 2015 to August 2014. That's an average price for homes sold of $194,644 in August of this year compared to $163,755 in August of 2014. Wow. Pretty exciting for current home owners. Not so much for those still looking to buy but hey, jumping on the homeownership train quickly should net you some increase in equity a lot faster than in previous years. The year to date (YTD) average sales price increase was not quite as much but still good at 9.5% over last year. In actual sales price those numbers translate to $185,553 for the 2015 YTD average compared to $169,493 at this time last year.
The average days on market before sale in Anna in August 2015 was 22 days compared to 26 days in August of 2014. YTD average days on market decreased from 34 days in August of 2014 to 32 days in August of this year. That is great news for sellers. Just keep in mind that's an average. I'm sure there are people out there who had growing concerns when their house was taking months to sell and others who had to scramble to find a new place to live when their home sold in just days.
Another fun statistic is that in August of this year we had 50 homes under contract in Anna compared to 39 at the same time last year. That's an increase of 28.2%. Year to date looks even better. At the end of August this year Anna had 368 homes under contract for the year compared to 263 the year before. That is a whopping 39.9% increase.
If there's any bad news in these numbers it's for buyers…the (number of) Months Supply of Inventory in Anna slipped from 2.3 months in 2014 to 1.4 months in 2015. And the number of new listings slipped just a bit from 53 in August of 2014 to 50 this past August. That can make the competition steep. However, YTD is looking good with 415 new listings in Anna through August of 2015 compared to 315 in August of last year.
If you're a buyer don't let any of those numbers discourage you. As a realtor one of the things that is most fun to watch is this: the right house always seems to appear at the right time. Stay diligent, positive and proactive and you will find it! With the help of a good realtor, of course.
I'll be back with the September stats after they are released by the Collin County Association of Realtors. In the meantime, if you're interested in your home's value or seeing what's available for sale check out the links below.
Oh…and here's a link to my latest listing in Anna.
To search for homes for sale visit this link.
For a free valuation of your property visit this link.
To sign up for my complimentary e-newsletter click here.
Sandy Setliff is a Realtor® with JP and Associates Realtors®. She resides in Anna and specializes in residential real estate sales in Collin County (although she has been known to stray to other parts of the metroplex). She can be reached at 818 519 3670, 214 620 1615 or via email at [email protected] Or you can follow her on Facebook, just search for Sandy Setliff Homes.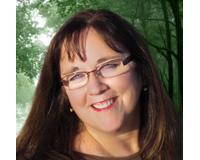 Author:
Sandy Setliff
Phone:
214-620-1615
Dated:
October 3rd 2015
Views:
1,004
About Sandy: Sandy Setliff, a longtime resident of North Texas, specializes in residential real estate sales in N...