Being On The Foreclosure List And What It Means
In this article I really want to clear up a lot of confusion and misconceptions as a borrower and as a Real Estate Agents on the foreclosure process. Often people see the word FORECLOSURE and freak out. Most homeowners think they have reached the point of no return. Incorrectly, they believe there are no options but to abandon the property and move on. A lot of Real Estate Agents are equally uninformed. I have spoken with several agents who believe that once their client is on the foreclosure list, it is time to terminate the listing and move on. This is NOT always the case.
Let's start from the beginning on this:
There two common ways that homeowners end up on the foreclosure list. You are either in the process of a loan modification and have not made your payment in several months or you have a hardship that has made it impossible to pay your mortgage.
In either scenario when this happens the bank will start to "accelerate" your loan. The lender will hire a foreclosure attorney whose firm will send you an acceleration notice as required by law. This notice is giving you an opportunity to pay the balance owed which will include attorney fees. The notice warns you that if you do not settle the balance owed, your home will be sold at auction. In Texas the first Tuesday of every month is the foreclosure date. This is the day when the houses scheduled to foreclose go to the auction block. When you receive the acceleration notice there is no set date. This notice simply means that the foreclosure attorney's office has started the foreclosure proceedings. You will continue to receive notices from the attorney and eventually a date will be set. Guess what? You are officially on the foreclosure list!
This is where both agents and homeowners start to panic. Even though you should be incredibly motivated to act, you should not panic. Just because you are on the "Foreclosure list" does not mean you will be foreclosed on. It can be stopped. Let me preface this next part with no bank has to post pone a foreclosure or take you off the foreclosure list. Most of our files eventually get on the foreclosure list but as long as we have an active short sale with the bank we can get the bank to push it out. It is definitely a challenge to get the foreclosure postponed, but it is possible and worth the effort!
As a homeowner it is important to hire an agent that understands this process and knows what they are doing! If you hire an unexperienced agent, the outcome could be devastating. If you are an agent with a client on the foreclosure list, do not terminate and run. There are plenty of solutions for your client. I cannot cover every single scenario in this blog so if you have a specific question please feel free to call our office directly we would love to help!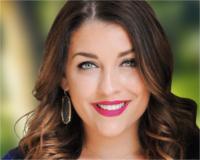 Author:
Nicole Espinosa
Phone:
972-832-2755
Dated:
September 17th 2015
Views:
3,036
About Nicole: Nicole is a leading Short sale expert in the Dallas Fort Worth market. Before Nicole did short sale...