Best And Worst Times Of The Year To Sell Your North Texas Home
Does the time of year when you sell your house affect how well it will sell? Yes, it is true that the time of year when you sell your home has an effect on how many people are interested and how much the home will sell for. Of course, if you need to move house and sell your home at any point of the year, you will still be able to find buyers and negotiate a price that works for you. However, if you have the ability to wait for a few months until a more advantageous time, it makes sense to make the most of your flexibility. Also, keep in mind that the best times of year to sell will be the worst times of the year to buy and vice versa, so be sure to think about when you are buying your new home as well.

The Worst Times of the Year to Sell a Home
One of the worst months of the year to sell a home is December. There are a number of reasons why trying to sell a home during the Christmas holidays can be difficult. Most people aren't thinking of moving house at this time of year, their energies are focused on decorating their houses, preparing for the holidays, visiting friends and family and enjoying their time off from work.
Another difficult time is the beginning of the school year in September. Children will have just started school and most families will not be considering moving at this point. If you attempt to sell your home during this time of year, you will be much less likely to get the high offers you are looking for.
The Best Times of the Year to Sell a Home
One of the best times of the year to sell your house will be spring time. The school year is over and many people will be looking to purchase a home that they can move into over the summer and get settled before school begins again in the fall. House sales peak in the springtime, as studies show that 60% of people tend to move during the summer.
If you can sell your home during the spring or early summer period, it will be on the market for a shorter amount of time and you will have many more offers to choose from.
No matter what time of year it is, if you need advice on selling your Collin County home, you can call me at 214-727-3366.
Call Lisa Cardillo with JP and Associates REALTORS today. Lisa Cardillo specializes in residential real estate in Wylie and Rockwall well as the surrounding communities. Want a faster sale at a higher price? Let my education, experience and advanced marketing techniques benefit you in the sale of your home.
Looking at buying or selling real estate, Call or text me any time: 214-727-3366
Resources:
during the Christmas holidays
http://homebuying.about.com/od/sellingahouse/qt/SelloverHoliday.htm
sell your home during the spring
http://www.foxbusiness.com/personal-finance/2013/04/23/five-tips-to-profitably-sell-your-home-this-spring/
times of the year to buy
http://lifehacker.com/5973864/the-best-time-to-buy-anything-during-the-year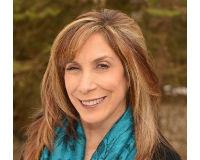 Author:
Lisa Cardillo
Phone:
214-727-3366
Dated:
June 30th 2014
Views:
1,008
About Lisa: Assisting people on the purchase or sale of their home is what I love to do! My name is Lisa Ca...