Best Jeep Off Road Trails
1. Reykjavik, Iceland
Why: You can scope out such niceties as the glaciers and volcanic remnants around Reykjavik, check out the local Icelandic nutzos scaling vertical cliffs in nitrous-sniffing, big-block Jeeps, or just head north to the fjords surrounding Isafjorour on the Denmark Straight.
How: Fly in and rent a Jeep for the week for about 46,000 Krona (about $660 U.S.) and grab a map. Or you can latch on to one of the local Jeep tour companies, such as Mountain.is (www.mountain.is). Take the tour in the company's "Jeep" Land Cruiser, then duplicate what you can in your rental.
Level of difficulty: 4
Probability of going: 4
2. Antarctica
Why: It's the coldest, driest, and windiest place on the planet. It needs to have a Jeep on it. Trek to the South Pole, take a photo, then come home.
How: Get rich, then have your vehicle outfitted for polar exploration. Once completed, have it shipped to the continent because there aren't any roads or car-rental agencies there. Don't forget that summer up here is winter down there.
Level of difficulty: 10
Probability of going: 1
3. Southwestern Colorado
Why: There are hundreds of sleepy little mountain towns that starve during the tourist-free winter months. Why should all that beautiful scenery go to waste in the winter.
How: Drive or trailer your Jeep in, check into a hotel, spend some money in the local restaurants, then hit the roads. Be sure to check with the local law for safe areas of travel and weather conditions before heading out. Go with a built Jeep, plenty of provisions, and several vehicles.
Level of difficulty: 6
Probability of going: 7
4. California's Sierra Nevadas
Why: It's where the Donner Party stopped for dinner. The Rubicon Trail is the pearl in the Sierra's trail system. During the height of winter, most of the Rubicon - including the little sluice - can be totally covered under 10 feet of snow. It lends a whole new dimension to the traditionally beautiful drive.
How: As with any snow trail, built Jeeps, buddies, and supplies are key. Drive up and stay in Lake Tahoe or Placerville the night before. Don't plan on running the trail from start to finish if you're not into snow camping for at least three nights.
Level of difficulty: 7
Probability of going: 7
5. Yellowstone and surrounding area
Why: It's where the buffalo roam and the yuppies ski. Roll through Jackson Hole, Wyoming, in your rust-hole Jeep, then poke on through the park.
How: You can fly into Jackson Hole and rent a Jeep or bring your own. You technically won't be doing much wheeling off-road, but if you grab a park map you'll be able to find several dirt roads that aren't regularly cleared. Just be sure to respect the park's boundaries and stay where you're supposed to.
Level of difficulty: 2
Probability of going: 8


6. Western Maine
Why: People on the East Coast need to wheel as well. Winter seems to last 11 months out of the year there, so winter wheeling better be in any true Jeeper's repertoire.
How: Most, if not all, wheeling in New England is done on private land, so the best way to get your fix is to join a local Jeep club that frequents the area you're interested in. Check the Internet or your local 4x4 shop for listings.
Level of difficulty: 4
Probability of going: 7

7. Canada
Why: To find out once and for all if they really say "eh" after every sentence. Also, we hear the scenery is pretty incredible.
How: We'd suggest checking out Banff, located in Alberta west of Calgary. It's in Banff National Park and offers crazy beautiful scenery. You can drive your junk up there, or if you're flying in, you can take an off-road winter tour.
Level of difficulty: 3
Probability of going: 5
9. Alaska
Why: It's the least-visited state in the union (you know we don't count North Dakota). Let's help a brother out.
How: We punched in a MapQuest route from our L.A. office to Anchorage and it spit out 3,727 miles one way, so chances are you'll be flying in and renting a Jeep. We'd suggest contacting the Alaska Extreme Fourwheelers Club (www.akextreme4x4.com) or the Alaska Off Road Jeep Club (www.akfabshop.com/alaskaoffroad) for more info.
Level of difficulty: 4-8
Probability of going: 5


10. Florida Swamp Buggy
Why: Because the cold sucks, and swamp buggies are cool.
How: Fly in to Naples, rent a car, and drive straight to the Florida Sports Park. Be sure to check the park's Web site at www.swampbuggy.com for race schedules. We strongly suggest bringing your stock Jeep and weaseling your way into a race.
Level of difficulty: 1
Probability of going: 8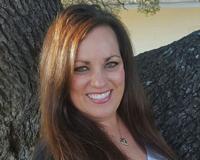 Author:
Mary Taylor
Phone:
214-631-9068
Dated:
May 6th 2016
Views:
1,181
About Mary: Mary Taylor grew up in Fort Worth and is proud to call herself a Texan. Soon after starting a career...