Best Tips To Get The Best Mortgage
The tides of real estate have turned and the market is beginning to perk up, which means now is one of the best times to start exploring new home options. Shopping for a mortgage can be really tricky especially for first-timehomebuyers. With that in mind, here are our best tips for getting the best mortgage. Get Your Credit Report In Check We all know that a credit score is one of the most influential factors in determining if you'll get approved for a mortgage loan. Not only that, your credit score will also determine your interest rates. Any errors, a missed payment here and there could really impact the decision being made about your ability to receive a loan. We suggest getting a credit report at least five to six months before applying for your loan. If there are any outstanding errors, you want to call your credit agency and do your best to eliminate them. During this time, it's also important to really watch your credit spending and don't open up any additional lines of credit. Make a Bigger Down Payment If you can make a large down payment, you'll save yourself a lot of money. Save up for as long and as much as you can because a large down payment will allow you to afford bigger loans and lower interest rates. When determining how big your down payment should be, you want to aim for at least 5 to 20%. Anything over that is spectacular, but often unrealistic for many new homeowners. But if you can, definitely optimize your money for making a large down payment. Make Your Choice Between a Fixed or Hybrid Mortgage Of course you can't predict the future, but we're sure that you do have an idea about whether you'll be in your next house for three years or for 50 years. If you're only staying for a short while, a hybrid loan may be the best option because you'll most likely pay a lower interest rate for the amount of time you plan to spend in your new house rather than paying for a 30 or 35 year fixed mortgage. Of course, as you can tell, there's certainly risk associated with a hybrid mortgage so you want to really have your plans finalized here. If you're looking to stay in your new house for a while, your choice of a fixed mortgage is easy to make. Keep these tips in mind when you are doing your research to get the best mortgage. Don't be afraid to work with your real estate agent so that they can help you determine what type of mortgage may work best for your situation. If you're not interested in buying a house yet, use this time to save up for a large down payment, so that way when the time does come, you're in a great place and more likely to lock in your ideal house.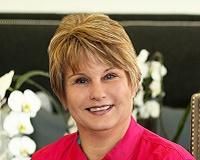 Author:
Shelia Randolph
Phone:
214-315-6004
Dated:
July 4th 2014
Views:
1,637
About Shelia: I am a native Texan that has been in sales for over 25 years. With 3 children and 4 grandson that a...