Bring More Natural Light Into Your Home
One of the biggest improvements that you can make to your Collin County, Texas home is to bring in more natural light. Sunlight is a powerful mood enhancer and a home design that brings in a lot of natural light will automatically look and feel much more pleasant. Not only will it boost your mood, bringing in natural light will also increase the value of your home.
So how can you shed some light on your home's interior? Here are a few ways:
Add More Reflective Surfaces
Whenever you add a light and reflective surface to your home, you increase the number of times that daylight bounces around inside the room. Try painting your ceilings and walls with light or off-white colours. Matte finishes are actually better than glossy surfaces, as they reflect light in all directions at once. Add some metal accents and some mirrors to the space, which will also reflect the light.
Move Your Furniture Around
Do you have furniture that is blocking natural light from coming in? Move your furniture away from the windows so that it will not get in the way of the sunlight streaming into your home.
Add a Glass Door
Is there anywhere in your home where you can exchange a solid door for one with glass in its design? This will allow the light to flow through the doorway and increase the feeling of brightness in your home. There are plenty of glass doors with superb security features, so they will be just as safe as any other door. Also, if you have a yard or a patio to look out on, adding sliding glass doors will be a great way to let the light in and enjoy the view.
Expand Your Windows
Is it possible to increase the size of any of your windows? Especially if the windows are on the south side of the house, they will bring a significant amount of sunshine into the home.
Add a Skylight
Adding skylights to your home will bring a lot of natural light into the interior. Also, they are much more private than windows because anyone passing by will not be able to see through them. They also add overhead lighting, so that you will not need to use electricity during daylight hours.
These are just a few ways that you can let the sunshine in and bring more natural light into your interiors. If you have any other
Wylie
home questions, please contact me today at
[email protected]
or 214-727-3366
Lisa Cardillo is a real estate agent with JP and Associates REALTORS, she specializes in residential real estate in
Collin
and
Rockwall
counties as well as the surrounding communities. Want a faster sale at a higher price? Let my education, experience and advanced marketing techniques benefit you on the sale of your home. Looking at buying or selling real estate? Call or text me anytime! 214-727-3366


Resources:
some mirrors
http://magazine.foxnews.com/at-home/do%E2%80%99s-and-donts-decorating-mirrors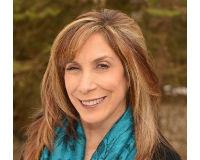 Author:
Lisa Cardillo
Phone:
214-727-3366
Dated:
February 25th 2014
Views:
2,399
About Lisa: Assisting people on the purchase or sale of their home is what I love to do! My name is Lisa Ca...