Buyer Cheat Sheet For A Sellers Market
In a seller's market, home buyers need to be willing and able to act fast to snag the home they want. This spring, areas across the country are facing a limited number of homes for sale. It's not always about the highest sales price. Here's a cheat sheet for surviving a seller's market.
1) Be on call. If you're only looking now and then when it's convenient, you're probably wasting your time. Treat house hunting like job hunting. If someone calls with a lead, follow up promptly to gauge whether it could be a good fit and don't linger. Your agent should set you up on an auto search in the MLS that automatically emails you every time a new property comes on the market that matches your search criteria. It will also send you an email every time a property comes back on the market or has a price reduction.
2) Have your prequal letter ready. To be taken seriously, buyers would be wise to get a mortgage pre-approval letter as well as a "proof of funds" form from their bank to show they have enough to cover a down payment. They'll be able to act quicker when they do find the right house. In this competitive market most sellers won't even consider an offer made without a prequal letter from a reputable lender.
3) Limit the contingencies. In a seller's market, buyers may need to drop some of the contingencies to score the house. Sellers prefer the fewest number of hurdles to closing as possible. If your buyers come in with several contingencies — such as "if" they secure financing — the sellers are more inclined to bypass their offer and take another with less hassle. Also, "don't waste your time lowballing a seller. Always put in an aggressive offer.
4) Raise your Earnest Money. Show the sellers that you have more "skin in the game" by raising the earnest money amount. Example: If you are buying a $300,000 home and you put down the typical $3,000 earnest money and the seller receives other offers putting down $5,000 earnest money, who's offer do you think they are going to take more seriously?
5) Raise your Option Fee. By raising the amount of your option fee, you are showing the sellers that you are serious about buying their home and not just putting down $100 options on several houses and then choosing the one you really like. Sellers know if you terminate during the option period that they get to keep the entire amount of the option fee. Also consider reducing the number of days in the option period to limit the number of days that you can back out of the contract. Again, this shows more credibility to the sellers.
6) Cast a wide net. Search for homes outside prime locations if faced with limited or high-priced choices. Buyers need to carefully consider what they're willing to compromise on. whether it be location, lot size, layout or number of bedrooms. Sometimes properties can sit, even in a seller's market, because of a problem that is scaring other buyers away, such as some updating or foundation work that may need to be done. Also, consider properties that have been under contract and back on the market once or twice. In this competitive market, buyers are writing offers on more than one property to give them more time to decide and then choosing the one they really liked and terminating the contracts on the others. Finding a house this way can also cut down on the amount of competition you will face.
For more information on other things you can do to make your offer more attractive to sellers, contact a realtor who really knows the area and who has a lot of experience in a competitive market. Doing so, will save you a lot of time, money and frustration. Buying a home should be a pleasant and enjoyable experience.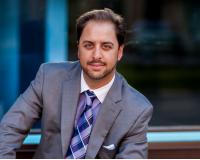 Author:
JP Piccinini
Phone:
480-980-9025
Dated:
April 9th 2016
Views:
2,561
About JP: JP Piccinini is CEO and Founder of JP and Associates REALTORS (JPAR), Founder and CEO ofOdasi Real E...