Calculated Deal for Ryan Dempster by Texas Rangers
The Texas Rangers, according to some rumors, were looking to pick up a catcher in a trade, and most of those rumors tied them to Kelly Shoppach.
Then, out of nowhere, we hear that Texas traded for Geovany Soto of the Chicago Cubs on July 30, not long after the Rangers were demolished by the Los Angeles Angels in Arlington, Texas. Knowing the trade deadline was right around the corner, I thought, "Really? That's the answer to stay ahead of the Angels?"
Apparently, it wasn't the answer. Ryan Dempster, 35, was, and is, the answer to what the Angels did and what the Rangers will do moving forward.
I read an interesting tidbit today on a prominent MLB show that Soto has caught the majority of Dempster's games as a starter for the past couple of years. Coincident? I think not.
Ask yourself this question: Was the addition of Soto an upgrade over Yorvit Torrealba? Nope. Not really.
The Soto deal, in my estimation, was a precursor to set the foundation for another deal with the Cubs, for either Dempster or Matt Garza. Turned out it was Dempster.
Just look at the two catchers' lines, and you won't see a whole lot of difference between the two.
Soto was batting .199 in 176 at-bats, collecting 35 hits, six home runs and 14 RBIs with Chicago this season. Yorvit was hitting .236 with 38 hits, three homers and 12 RBIs in 161 at-bats with Texas. That's not a tremendous amount of difference that would demand an upgrade at the position.
With the deal done, one can only surmise that Soto was brought in to convince Dempster that this was the place to be. He was drafted by Texas in 1995 -- maybe a weak point -- but the pitcher who has caught the majority of his games was now a Ranger. That doesn't equate to automatic success, but it sure does make a pretty strong point to consider joining Texas.
Dempster could've vetoed a trade to Texas, but he didn't. At some level, however weak it may be, he might have felt some sort of loyalty to the team that first drafted him. Doubt it, but it could be. Maybe there is a strong possibility he felt a strong pull from former teammate and Rangers consultant Greg Maddux -- whose brother is the Texas pitching coach. Maybe it was the fact that Texas made a deal the day before to land Soto.
Regardless the reason, Dempster is here. He's a member of the Rangers' pitching staff and, for the meantime, provides some stability and quality starts moving forward.
No one can look into a crystal ball and say he will do this, or do that. But, a mid-season deal has the club and fans saying "we expect this" or "we expect that."
Welcome to Texas, Mr. Dempster, expectations for you have just increased to something you haven't felt since … well, maybe since you were drafted in 1995.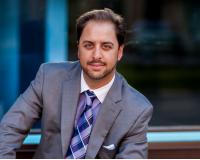 Author:
JP Piccinini
Phone:
480-980-9025
Dated:
August 1st 2012
Views:
2,991
About JP: JP Piccinini is CEO and Founder of JP and Associates REALTORS (JPAR), Founder and CEO ofOdasi Real E...