Chopin VS Belvedere Vodka
The trendy vs the old fashioned.
One night a local socialite began to rave about Chopin Vodka and say that it was the best vodka out! I have been drinking Belvedere Vodka for years and simply had never even thought of changing or trying Chopin. Hey! If you love it, why change? Before you knew it we were involved in a large debate. I conceded to trying it and returning with my thoughts.
I ventured out to my local Liquor store. Gazed at the bottle of Chopin located right next to the Belvedere. At first glance, the bottles are equal in appearance. They are also about the same price and both considered high end Polish Vodkas. So here is the break down.
Belvedere
Distilled 6 times
Made from Polish Dankowskie Rye mixed with purified Artisan well water
Nose: Faint hint of vanilla along with some gentle, soft cream characteristics.

Palate: Full and round with a medium bodied weight and rich, velvety texture. Some vanilla swaying between sweet and savory with a hint of white pepper and spice.



Chopin
Distilled 4 times
7 pounds of potatoes are used to make one bottle
Nose: Subtle notes of vanilla and green apple.
Palate: Creamy and well-rounded with a reassuring earthiness and a long, clean finish.
Why am I not comparing the Chopin Rye to the Belvedere, you might ask? Well, because Chopin Potato Vodka is their signature vodka.
As you can see Chopin does not distill their vodka as much as Belvedere. Chopin had a very strong taste that resonated in my mouth even after swallowing. "Swinging from the chandelier" also comes to mind from just two drinks. We all know this equates for a horrible next morning. Is this what is to be expected from a classy, refined vodka? Or more of McCormicks' brand?
I returned to the socialite and very proudly spouted praise about my love of Belvedere. Smooth and virtually tasteless as all high end liquors should be. How I will still remain poised from a night of several drinks. Waking up the next morning is a breeze because my body is not having to process as many toxins.
I always give a bottle of Belvedere in my closing baskets for clients. I will continue to do so because a purchase as large as a house only deserves the finest to celebrate! Cheers!
For home listings all over Dallas/Fort Worth please visit www.findcraigproperties.com
Your NEW HOME resource for Craig Ranch please visit www.craigranchnewhomes.com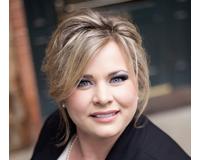 Author:
Missie Craig
Phone:
972-838-6985
Dated:
April 28th 2015
Views:
8,733
About Missie: Missie Craig is consistently in the top 5% of her brokerage and an award winning Agent. Her team, Cr...