City of Anna Citizens Academy Session One
This month marked session one of six monthly "Anna Citizen's Academy" sessions. The Citizen's Academy was developed by the City of Anna for the purposes of educating and involving residents in city activities and city government. Once again, I have to say I'm pretty impressed with Anna's forward thinking and pro-active city government. I learned much and was glad I attended.
This first session was facilitated by City Manager, Phillip Sanders, who set a high standard with his knowledgeable and engaging presentation. Jessica Perkins, Assistant to the City Manager and Chief Administrative Officer of Anna's Economic Development Corporation, supported the presentation both informationally and technologically (and I'm pretty sure she ordered the pizza refreshments, to boot). Several City Council members including newly elected Mayor, Mike Crist, were present along with City Secretary Natha Wilkison. It was great to hear their insights and some of the history and background about processes. Not to give everything away for those who may want to participate in a future Citizen's Academy, but we came away with some pretty interesting and exciting facts. For example, did you know…
· One of the early pioneers of Anna was a man by the name of Collin McKinney who obviously left quite a mark on this area considering both the county and a little town to the south bear his name.
· Anna was settled in 1867 and incorporated in 1913 by John L. Greer, Anna's first Mayor.
· Much of Anna's growth in the early years is attributed to the Houston and Texas Central Railroad and quite likely even the city's name: Tradition holds that an officer of the Railroad by the name of Quinlan had a daughter named Anna. The speculation that she had a sister named Melissa was dispelled. Although it would have made a great story, alas, Anna and Melissa were not sisters.
· The latest estimated population of Anna is 8,600 with an average of 3.3 people living in each household.
· Approximately 80% of households in Anna are Owner Occupied with the other 20% occupied by Tenants.
· And some really great news: Building is picking up in the city…since January 2012, 109 new Building Permits have been issued.
· Anna's type of government is a Home Rule City…you can Google that term and receive some pretty good definitions of Home Rule City government.
· Roles of City Staff and City Council members were outlined along with the newly amended staggered terms for the Mayor and Council.
There was much more and from what we gleaned from this first session I'd say that the city is pretty much living up to their stated commitment:
In order to enhance the quality of our community, the City of Anna is committed to principles of open and fair government and progressive planning that honor the public trust, protect our common resources, and promote a safe, sustainable, and connected community.
I'm looking forward to the next 5 sessions and have no doubts I'll continue to learn useful and interesting facts about Anna. Maybe I'll even learn whether it's truth or urban legend that many years ago a couple known as Bonnie and Clyde paid a visit to the city, or more accurately, the bank…leaving with a significant, but not necessarily legal, withdrawal.
Sandy Setliff is a Realtor® with JP and Associates Realtors®. She specializes in residential real estate sales in McKinney, Allen, Frisco, Anna and Melissa, Texas. She can be reached at 214 620 1615 or via email at [email protected]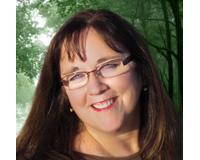 Author:
Sandy Setliff
Phone:
818-519-3670
Dated:
May 30th 2012
Views:
3,165
About Sandy: Sandy Setliff, a longtime resident of North Texas, specializes in residential real estate sales in C...