Clip Your Way To Savings This Summer
Clip Your Way to Savings!
Expenses are on the rise right about now with the kids home from school, more backyard entertaining with family and friends and vacations too. Cutting coupons is a great way to save some money each week and you don't have to be extreme about it! With just 1 hour per week I can show you how to save some money at the checkout line.
My personal journey into coupling began when my daughter Reagan was born in 2008 and I suddenly realized how expensive diapers were and I knew there had to be a way to cut the cost down. Next thing I knew I was the queen of coupons and I've never really looked back and over the last 5 years I have saved thousands of dollars!
Before we begin please don't be embarrassed by using coupons at the store because I believe coupons are for the smart and savvy shoppers who would rather spend their money on shoes and wine than toothpaste and diapers! Please be polite and warn the kind customers in line behind you that you are going to be using some coupons and it may take a few extra minutes. Most people admire your coupon clipping skills and admit they should do the same and rarely do I get any upset behind me, but I do like to warn people incase they're in a rush.
Start small and subscribe to your local newspaper and ask friends and neighbors for their coupon inserts. You can also go online and print your own coupons from coupons.com and red plum.com. My routine is to cut them right away on Sunday evening while watching some recorded television and I typically get done before a 1 hour program is completed.
After I clip all my coupons I organize them into my coupon binder that comes along with me on each shopping trip I take and it also "lives" in my car all week so it's always available when I'm going grocery shopping or stopping at Bed Bath & Beyond, Target, Belk, Chuck E Cheese, Olive Garden and Dick's Sporting Goods. This organization is all about saving money all around town not just on groceries. My binder is a 3 inch size and I use baseball card holder plastic sheets to store each coupon. I created categories for and use page dividers to separate these sections: Stores, Dairy, Produce, Meat, Cereal, Pasta, Canned Goods, Oral Care, Pets, Kids, Frozen, Beverages, Health & Beauty, Laundry, Cleaners, Paper Products, Baking, Spices/Condiments, Medicines & Miscellaneous. These are my personal categories, but please change them up to fit the needs of your shopping and your family.
Now that your coupons are cut and organized and ready to go all you need to do is to go shopping! To save the most amount of money I make a list of the things I need and look for coupons to see if there are any that day. I then go online to grocery matchup sites to see what I can stockpile this week. A stockpile is when you can buy items a it's lowest price and store it for use later, especially items without expiration dates are best to try to stockpile. When things are really cheap and you don't need them a great thing to do is still purchase and donate to your local food panty. You can receive a tax write off while helping local families! My favorite sites to go to are: SurvivingTheStores.com, AThriftyMom.com & GrocerySmarts.com. Complete your list, pull the coupons planned for that trip and give yourself a little extra time to complete each shopping trip.
Other ways to save money is to shop at a store that will double your coupons on certain days and even log onto your favorite brands website and request coupons-you'll be amazed what you might get in the mail.
Couponing isn't for everyone, but I personally love it and my 5 year old is now helping me and learning about money and the cost of things too. Hopefully this brief summary will save you a few dollars at the stores this summer and if you see me at the checkout with my big white binder…you might want to pick another checkout lane!
Stacy Lynn is your local real estate expert in Rockwall County and surrounding areas. Stacy Lynn has been a licensed Realtor for over 10 years and has been a top producer for several companies in San Diego California. After moving to Rockwall Texas and settling in Stacy has jumped back into real estate and is loving every minute of it! Stacy Lynn is the proud mother of her 5 year old daughter and enjoys being an active part of her community and volunteering her time assisting with local charities through her talent as a photographer. This agent has sharp skills, the ability to negotiate fantastic deals and is relentless when it comes to finding that perfect home for her clients! Call Stacy Lynn to get you that new address TODAY at 214-649-3686!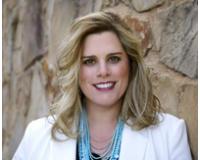 Author:
Stacy Lynn Massar
Phone:
214-649-3686
Dated:
June 23rd 2014
Views:
1,279
About Stacy Lynn: Stacy Lynn has been in the real estate industry since 2002 when she became a licensed agent and loan...