Committed Buyers And Better Chances
If you are not aware, homes on in the DFW area are flying off market close to if not more than their asking price, and fast...really fast. I enjoy sending my clients listings, and it's great to get them on the phone, but as a potential buyer, WE NEED YOU TO COMMIT! If there are properties a buyer is interested in, it is important we schedule them right away for showings. Keep in mind, DFW has a lot of potential buyers every day looking at houses, and chances are, they are looking at the same houses available on the market as you are. There are simple steps to at least help you get your foot in the door as a buyer...literally!
-SIGN A BUYER'S REP WITH YOUR AGENT
The sooner we get a buyer's agreement in our hands, the sooner we can start working on negotiations with you and for you regarding your home. Similar to preapproval, this does not obligate you to buy a home, but it does help us assist our buyers.
-GET PREAPPROVAL THROUGH A LENDER!
I don't think we as agents can stress this enough. Without a preapproval letter, a seller is less likely to take you seriously as a potential buyer. This lets the seller know you are serious about finding your home. Oh and guess what? A PREAPPROVAL LETTER DOESN'T MEAN YOU'RE OBLIGATED TO GET A LOAN! Again, it's just a way to help establish your position and remain competitive.
-PLACE AN OFFER
If you've found a home you want, make a chess move. Get with your agent, and place an offer. More than likely, several offers have been made on the property you are interested in, so it's important to throw your name in the hat. That being said, the listing agent and seller may want to counter-offer you. THIS IS NOT A BAD THING. Consider this as a SIGN to do business! Last but not least, you as a buyer can place multiple offers on several properties, but it's VERY important you consult with your agent regarding this process!
So get out there and get competitive; and while you do, give me a call!
-Corin Clement -JP & Associate REALTORs, Frisco TX, 75034 -940 642 8285 [email protected]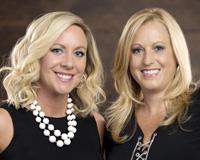 Author:
Go 2 Girls Realty
Phone:
469-443-6537
Dated:
April 16th 2013
Views:
2,082
About Go 2 Girls: Whether you are looking to find the perfect home, or buying and selling real estate to build your pr...