Considering Your Owner Concerns
Are you the owner of a home? Are you currently selling your home without using a licensed professional? If so, you may want to read this blog!
FSBO Concerns and Considerations:
So, you've decided to sell your home, great! However, you don't wish to use a real estate agent, and that's ok. This blog is not to hard sell you, or bash on your decision, the soul purpose is to help you. More times than none, home owners are afraid or flat out refuse to even think about talking to agents about listing their homes. Don't get me wrong, I would love to list your home, and chances are any agent would appreciate the opportunity, but that doesn't mean we don't have your best interests in mind. Before you decide that selling the home yourself should be the right course of action, I invite you to keep an open mind to the following:
Why Am I Selling The Home Myself?
Usually most home owners don't want to pay a commission for a listing service, and if you think about it...it does make sense. I know, I'm an agent, and I just said it makes sense. If you are selling your home, that probably means you are going to move into another one, and perhaps you would like to save some of that commission to put into your new home, whether it be closing costs, renevisions, additions, furniture, etc...and I can understand that completely. But what if I offered this: selling your home at it's full market value or more. Would you at least consider what I may have to offer? Probably not, right? Well then, have you about these issues as well?
How Much Time Can I Commit To Selling?
We all have busy lives and our own agendas. Are you sure you are going to be able to focus on getting your home sold, for the asking price, in a timely fassion? You see, I eat, live, and breathe real estate. I don't work on anything else. Hypothetically, what if your home stays on the market and decreases in value because of other existing homes for sale? What if the home right down the street sold over yours, because you couldn't get to a qualified buyer? I know that would frustrate me. Let us take it to another level. What if you needed to sell your home to get into another one and couldn't get it done in time? It's always possible that the home you're interested in could be gone before you could take the money to apply it to that home. Even worse, what if you had a contract to buy and couldn't sell your home? Are the headaches worth the risks? If you think (EVEN FOR A SECOND) you could forsee these problems, it may be time to rethink your decision.
Can I Market The Home Effectively?
How do you plan on marketing the home? Social media? Yard signs? Craigslist? Classifieds? These are not bad ideas, and I would be lying if I said they didn't work. However, have you realized how many people are employing the same strategies that you are? Can you commit time to follwing up on your marketing techniques and practices? As an agent, I have numerous sources to effectively sell your home at my disposal. While you THINK your strategies may work, I KNOW mine will. If you think about it, what's the point in doing the same thing over and over if it isn't getting you anywhere? I am confident that I can get your home sold, because I am an agressive marketer with experience.
Can't I Just Find A Buyer, Or Pay A Buyer's Agent Commission?
By all means, you are welcome to try. In regards to the DFW market, I would keep two things in mind. One, agents are looking for listings. Plain and simple. Inventory is low right now, so a lot of agents are looking to list homes rather than find buyers for them. Perhaps more importantly, what if your buyer doesn't work out? Wouldn't it stink to get a buyer that couldn't qaulify with a lender? What if that happened several times? Do you what qualifies a buyer? Are you familiar with the process? You don't always know who is going to request a showing of your home, or if they can even make an offer in the first place. Also, it's possible that the agent's buyer won't work out, which happens in this business all the time.
Do You Know How To Show?
Maybe you've found a potential buyer, or maybe you are getting ready to host an open house. Honestly, do you know how to sell it? Do you know how to stage it? I bet you're thinking that cleaning the house and making it appear visitor friendly should be enough. However, this is not the case. To your own surprise, I bet there are things in the house that will turn off your potential buyers. Sounds crazy? Well, I can tell you I personally know of people who have left open houses or were turned off to the house because of one item. Yes, I said, one, item. It wouldn't hurt to at least let an agent preview your home to get their opinion.
Can I Handle The Paperwork? Do I Know What I'm Doing?
If you have ever dealt with a real estate transaction, then you know how important it is to get the paperwork done correctly. If you have not been through it, I strongly suggest not doing it yourself, or even attempting it, really. There are way too many chances to mess up when dealing with contracts and agreements. Think about it like this, is it worth risking a law suit? What if you forgot to disclose something important? This may be one of the most, if not most important items to consider when selling the home yourself.
In conclusion, this blog isn't mean to discourage you, just know it is a big committment to sell a home, and it's better to do it right the first time. The thing is, what I've mentioned is only a FEW things to think about. Believe it or not, we as agents are here to help you, because we owe that to you.
I urge you to consider your own concerns, and if you find the need to reach out to an agent, don't be afraid to. It may just end up helping you more than you thought.
-Corin Clement
-JP & Associate REALTORs
-940 642 8285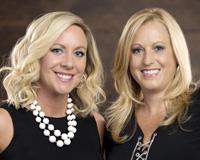 Author:
Go 2 Girls Realty
Phone:
469-443-6537
Dated:
April 16th 2013
Views:
2,178
About Go 2 Girls: Whether you are looking to find the perfect home, or buying and selling real estate to build your pr...