Coppell ISD Gets Salad Bars at Schools
Coppell ISD elementary schools are looking forward to a trip to the salad bar next year! The Direcotr of Child Nutrition for CISD applied for the "Let's Move Salad Bars to Schools" grant program. CISD was awarded FOUR units (salad bars). Only winning four salad bars the district is planning on purchasing five more so that all 9 campuses will be alike! The Sald Bars will be in full swing for the 2012-2013 school year! Many factors will play into having these added to the lunch rooms. It will take more support from the staff, extra time to get throught the lunch line, and students will have to be trained in salad bar etiquette. This fantastic item will give the students a variety of extremely healthy choices such as romaine lettuce, spinach, cherry tomatoses, carrots, celery, bell pepper, cucumbers, and a variety of dressings. Fresh produce is something new for the district. The "Let's Move" inniative of First Lady Michelle Obama is to address childhood obesity. According to the website, research, and actual experiences children eat significantly more fruits and veggies when given a variety of choices. Children also respond to the variety by trying new foods. These salad bars will be free in addition to the regular school lunch meal. The salad bar will also be available to students who bring their lunches as well for a small charge. The first four salad bars are scheduled to open in October and the remaining five to open in Januuary! Coppell kids are getting healthy!
Get more information about Coppell and Real Estate at www.yourhomeretriever.com
Lisa Montes-"Your Home Retriever"
REALTOR since 2008 specializing in the Far North Dallas, Carrollton, Coppell, Grapvine/Southlake
817-201-7388
yourhomeretriever@gmail.com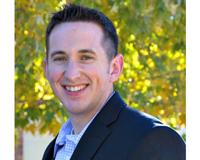 Author:
Michael Worley
Phone:
214-394-8299
Dated:
May 21st 2012
Views:
3,445
About Michael: Are you looking for a Realtor that will put your interests first? As a young kid growing up in the ...