Could The Smell Of Your Home Affect The Sale Of Your Home
When I first moved to the North Dallas area I recall going to an open house. I was excited because I had fallen in love with this house on-line. It was perfect in the pictures. It had everything that I wanted… everything but the smell! In fact – I was so bothered when I first walked in that I didn't even want to view the house. My husband insisted that we take a peek… and because I am an awesome wife… I viewed the house. Unfortunately, despite how wonderful the property was, we didn't even consider buying it because we were so turned off by the smell.

When you are selling your home, you become a retailer. Take a minute and think about what would make you feel good when you walk into a home. A common mistake I find sellers make is trying to create special odors with candles or sprays when they are selling their house. There are two problems when this happens: allergies flare and can turn off sensitive buyers, and others wonder, "What are they hiding?'

When selling your house, buyers do not want to smell anything but clean. Cleaning products made of citrus create the desired effect. I've heard my mother, who was my Real Estate Broker back in Louisiana; tell clients, "If you don't have time to clean just spray Lemon Pledge." I have known many a Realtor carry it in the back of their cars and several have deployed it at open houses.

If you are considering listing your home – please give me a call. I think that the relationship between a listing agent and their client is a special one… You know like the one you have with your best friend…. The friend who will tell you that you have spinach in your teeth or you have toilet paper stuck to your shoe. I truly feel that walking you through something as simple and silly as to how your home should smell for showings should be part of your pre-listing evaluation and prep. Hint: If your agent is not giving you an honest opinion and report of what it takes to get your home ready to sell, RUN and FIND SOMEONE ELSE! No amount of marketing will overcome a poorly prepared property.

Click here to search homes for sale in the North Dallas area

Kimi – The Fabulous Realtor - Buchler


Kimi specializes in North Dallas residential real estate home sales in Allen, McKinney, Fairview, Frisco, Richardson, Prosper and Plano areas. Kimi is a self proclaimed book worm, half marathoner, wife to a really cute guy and a non-crazy dance mom of two girls. She genuinely loves to laugh and strives to make the stress of house buying seem more like fun and her "find a way" attitude has helped many clients out in tough situations. If you're looking for a fabulous real estate experience, call Kimi and together you can create….fabulousness!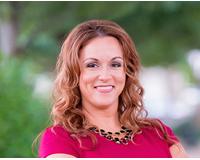 Author:
Erica Taylor
Phone:
469-358-3258
Dated:
February 28th 2014
Views:
1,556
About Erica: About me. I am originally from Bryan/College Station and moved to Dallas in 1999. I have been in t...