D Magazine Best Dallas Suburbs
Thanks to D Magazine we now know our Best Dallas Suburbs!!! Let's see if you agree!
1. Parker: population 3,600 and a median home price of $462,067, average income 1$101,786, 30% are under 18, and the median resident age is 40.
2. Highland Village: population 15,250, average home price $278,411, average income $102,141, families with kids 53.8%, median resident age 37.7. Many reloocated here for the exemplerary schools, low crime rate, and lake lewisville!
3. Colleyville: population 22,950, average home price $480,880, median income $117,419, average age is 40, and families with children under 18 is 49.8%.
4. Southlake: population 26,900, the average home price $564,077(shocking), meidan income $131,549, average age 36.7, 60.7% are families with kids. Southlake offers lots of shopping and dining! Exemplerary schools and it's convenient location to Dallas and Fort Worth attract many families!
5. Prosper: population of just 9,350, the average home $328,452, median income $64,063, the average age is pretty young at 32.5, and 50% of the residents are families with children under 18. Many people are attracted to it's wide open spaces!
6. Highland Park: a small population of 8,650, the average home price a cool $1.4 million, median income $149,380, the average age 42, and families only make up 33.4%. Highland Park has it all! Period.
7. University Park: population 23,500, average age 31.2, median income $92,778, average home price is a whopping 1.1 million, 41.7% are families with small children. Lots of retail shopping and great dining all around bring residents to this upscale area!
8. Flower Mound: a large population of 62,950, 57.3% families with lots of small children, average home $280,996, median income $95,416, and the average age 33.3.
9. Murphy: 13,700, average age 33.9, median income $83,547, average home $265,327, 49.2 % are families with children. Kids attend Plano ISD which is one of the top ranked ISDs in the Dallas area.
10. Allen: largely populated at 84,200, with average resident of 31.4 years of age, median income $78,924, average home $231,095, families make up 56.3%. Allen is one of the largest suburbs, known for it's Football, and has been ranked as the safest city in Texas!
Courtesy of D Magazine
Visit my website for more informaiton on Dallas real estate at www.yourhomeretriever.com
Lisa Montes-"Your Home Retreiver"
REALTOR since 2008 specializing in Far North Dallas, Carrollton, Coppell, Grapevine/Southlake
817-201-7388
yourhomeretriever@gmail.com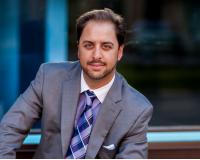 Author:
JP Piccinini
Phone:
480-980-9025
Dated:
June 21st 2012
Views:
5,080
About JP: JP Piccinini is CEO and Founder of JP and Associates REALTORS (JPAR), Founder and CEO ofOdasi Real E...