DFW Restaurants Offering Free Meals And Special Deals On Veterans Day
Be sure to bring proof of your military service when visiting a restaurant for your free or specially-priced meal. 1. Applebee's Neighborhood Grill In 2013, vets and active military can enjoy a free signature entree on November 11 which includes cheeseburgers, shrimp, and even a 7-oz house sirloin steak. Bring US uniformed services ID card or US uniformed services retired ID card or current LES (Leave and Earnings Statement). Beverage and gratuity not included. 2. Bread Winners Bakery & Cafe To show their gratitude and respect to those who have served our Country, Bread Winners Bakery & Cafe would like to invite active Military personnel and retired Veterans to join them on Veterans Day, Monday, November 11, 2013 from 7 am to 4 pm at any of their 4 locations. Those who have served in any branch of the Armed Forces can show a Military ID to receive a complimentary breakfast or lunch entrée. This offer is for dine-in business only and not valid on to-go orders. 3. Chili's Bar and Grill Dine November 10th and 10% will go to Chili's Wounded Warrior Project. Chili's is offering all military veterans past and present their choice of one of 7 meals. This offer is available from 11 a.m. – 5 p.m. on Sunday, November 11, 2013 at participating Chili's in the U.S. only. Dine-in from limited menu only. Beverages and gratuity not included. Veterans and active duty military simply show proof of military service. Chili's is a proud supporter of 100,000 Jobs Mission, which is committed to helping transitioning service members and other veterans lead successful lives after military service by bringing their meaningful skills to the workplace. To learn more, visit JobsMission.com. 4. Hooter's Vets and active duty can enjoy some wings at DFW Hooter's locations on November 11, 2013. Drink purchase required. Dine in only. 5. Norma's Cafe Norma's Cafe is offering free breakfast to former and active military personnel on Nov. 11, 2013 at its two Dallas locations: 1123 W. Davis Street, Dallas, Texas 75208 and 17721 Dallas Parkway #130, Dallas, Texas 75287. Norma's Cafe is also hosting its postcard campaign to the troops. From now through November 14, 2013, guests can send a message of thanks to the troops overseas for their sacrifice and service. The 5,000 postcards will be available at both the North Dallas and Oak Cliff locations for customers to sign, which will be mailed in time to reach the soldiers for the holidays. 6. Texas Roadhouse In 2013, every Texas Roadhouse location across the country will participate in the free lunch event to honor the men and women of our armed forces. Choose from one of 10 free meals, plus sides and a drink. Offer good for all veterans including all active, retired or former U.S. military. ID Required. 7.On The Border To pay tribute to the active service members and veterans who have given so much for our country, On The Border Mexican Grill & Cantina is holding a National Give Back Event benefiting the brave men and women who have made so many sacrifices. From open to close on Veteran's Day, Sunday, November 11, 2012, all guests who visit any participating On The Border restaurant can present the 'Sizzling Salute to Veterans' flyer, and On The Border will donate 15% of the total purchase to Carry The Load , a non-profit organization whose mission is to reinforce the meaning of Memorial Day across the United States while steering attention and resources toward existing non-profit organizations that support veterans, their families and veteran organizations. 8. Olive Garden Veteran's Day 2013, veterans and current military members enjoy a free entrée. Family dining with them get 10% off their meal. Current military members and their family get 10% off throughout the month of November. 9. TGI Friday's For all active military and veterans, enjoy a free meal. Offer good on November 11, 2013 only. 10. 2nd Annual Veteran's Day Run Don't miss the 2nd Annual Dallas National Veterans Day Run will take place at Bachman Park. A large turnout of Veterans and active-duty military is expected at this race so come on out and support the men and women of our armed forces. 7 a.m. on November 11, 2013.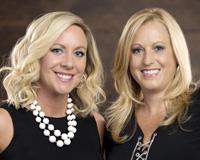 Author:
Go 2 Girls Realty
Phone:
469-443-6537
Dated:
November 11th 2013
Views:
2,035
About Go 2 Girls: Whether you are looking to find the perfect home, or buying and selling real estate to build your pr...