DID YOU JUST SIGN THAT WITHOUT READING IT
We all have put our signature on documents we did not read. The problem with doing this is we limit ourselves to fully know the details to what we've committed and agreed to. There may be certain instances where we feel rushed or we are simply ready to get the deal over with! A prime example would be spending hours upon hours at a car dealership. At the final hour we are just ready to sign on the dotted line, take our vehicle and go home! Whether it's an Apartment Lease, Mortgage Loan Agreement, Credit Card Application, New Car Contract or whatever Terms of Service agreement are in front of you, I urge you to read the small print and make yourself fully aware of what your obligations and rights are. You will feel confident in the decisions you make by having all the information. There are certain instances where contracts can be amended (changed). There may be a clause that is not favorable to you and if you are aware of it, you may request a change to it. Never allow anyone to make you feel rushed. You may have questions you need answered which will put your mind at ease. When providing advocacy for my clients in the sale or purchase of real estate, I take care of reading the fine print and being informed of the rights of my clients. At the same time, I recommend they become knowledgeable and read all documents related to their transaction. Here are a few questions that are answered when you've read the fine print.

-Will my interest rate change?
-When does this agreement end?
-Am I waiving my right to litigation should an issue arise?
-Will my personal information be sold?
-What causes penalties and what are the associated penalty fees if any?
-Are there late fees or cancellation fees?
-Are there reimbursement or refund amounts in the event of default by the seller?

Be a smart savvy shopper! You will be glad you did.

Anitra Williams is a real estate professional with JP & Associates Realtors and ready to help you make your next move! Call her today or visit www.anitrawilliams.com to search for homes. To visit Anitra on Facebook, visit www.facebook.com/AllAboutHomesDFW.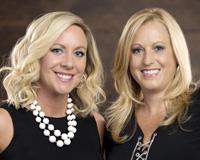 Author:
Go 2 Girls Realty
Phone:
469-443-6537
Dated:
July 22nd 2014
Views:
1,292
About Go 2 Girls: Whether you are looking to find the perfect home, or buying and selling real estate to build your pr...