Dakotas Steakhouse Dallas Texas
Dakota's Steakhouse in Downtown Dallas, Texas has been around for 30 years and I recently paid a visit to this elegant restaurant. If you are into grand entrances, this place is more than willing to accommodate. When pulling up on North Ackard Street, you will be surprised to simply see a Valet and an elevator in the middle of the intersection. This simple car to elevator only makes it more interesting. You travel underground in a glass elevator viewing the dining below and grand waterfall. Immediately upon arrival, you are greeted by several restaurant staff and taken to a lovely table that provides romantic ambiance. They also give you the option to sit outside next to the waterfall with a view of the high rises that tower above. A piano player is playing soothing tunes and waiters are there to cater to your every whim.

We ordered from every category on the menu and, unfortunately, we were not able to order one of everything.
To start we ordered the Crispy Calamari. Best Calamari I have ever had! Seasoned and mixed with roasted red and pepperoncini peppers accompanied by a side aioli sauce.
For our entrees, we each ordered the 9oz Filet Mignon. It was good and the grade of the steak was top-notch. However, for me to say that it was the best I had ever had would be a lie. Personally, I LOVE Vic and Anthony's in Houston and it has ruined me for all other steakhouses. Being that I do not live in Houston and that I do live in Dallas, I would say that I would return to Dakota's for their steak.
Our side selections were Fire-Roasted Corn, Tempura Vegetables, and Mac and Cheese.

The Fire-Roasted Corn was insanely good and very unique. Everyone at our table enjoyed this wonderfully flavor packed side.
Tempura Vegetables were also good and flavorful.
However, my favorite was their Mac and Cheese. Friends, this is no ordinary Mac and Cheese. It is wonderfully rich but not too filling. White Cheddar cheese goodness. When it is brought to your table the waiter will freshly grade black truffle a top your Mac and Cheese, making it a true delight.
Our special Occasion for the night was a birthday. No loud clapping and gathering of waiters to sing songs in this restaurant! Of course not!! This restaurant should have proper etiquette in its' name, but they still accommodated with "Happy Birthday To You" played beautifully by the pianist. They placed a candle in the Cheesecake we ordered and made it special.

I have a young daughter, she requested a fancy dinner. Fancy she received. One thing I will say about Dakota's they are ready to make your evening spectacular. They have customer service that will surpass other restaurants. I have eaten at every top rated steakhouse in Dallas, Dakota's service was by far the best in my life. Ending with a card signed by every employee in the restaurant to make it an occasion to remember.

If you are looking for real estate in the Dallas/Ft Worth Market please visited my website to search through fresh listings. www.soldbymissiecraig.com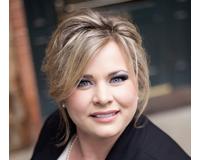 Author:
Missie Craig
Phone:
972-838-6985
Dated:
April 12th 2015
Views:
4,965
About Missie: Missie Craig is consistently in the top 5% of her brokerage and an award winning Agent. Her team, Cr...