Dallas First Time Home Buyers Guide
Buying your first home is an accomplishment emotionally and financially! Home buyers are so excited they forget the basic steps in purchasing real estate. Here is an outline that may be helpful to home buyers all over the Dallas Metroplex area.

1. Check your credit a head of time at least 3-6 months ahead of your mortgage application. You can receive a free credit report annually from annualcreditreport.com If there are any snags or issues you were unaware of they can be resolved in this time and you are still on schedule for purchasing in the time frame you intended.
2. Prepare for your down payment and closing costs. A generation ago, it was the norm to put 20% down but with the market in its current state of flux, many first time home buyers are finding ways to pay 3-5% of the total cost up front. FHA loans have become increasingly a more popular option for first time home buyers according to the National Association of Realtors. The competitive low interest rate loans are ideal for buyers with less than perfect credit, and because the Department of Housing and Urban Development(HUD) minimizes the risk of default for lenders on these type loans where buyer puts down 3.5% of the total cost- a lot better than 20% making home ownership more affordable for hard working citizens! There are some disadvantages as to not giving the old 20%. A larger down payment equals lower monthly bills. Also, on a conventional loan paying 20% or more up front can eliminate the need for PMI (private mortgage insurance) charges.
3. Figure how much you can actually afford. Your debt to income ratio or DTI is the percentage of you gross monthly income allocated to pay your debts. While some loans will qualify you at up to 50%, it is realistic and advised to stay around 30%. Be realistic about how much you can pay and leave room for the unexpected expenses.
4. Hunting for the perfect house! Before you can find the perfect house you must find a knowledgable and compatible REALTOR. The REALTOR you chose will be your quaterback through the entire process. Communication is key in finding a great REALTOR. I recommend being in contact several times before actually begining your home search so that your expectations are clear and your REALTOR can find the perfect home for you!
5. Make an offer! Before making an offer make sure that your REALTOR has pulled and prepared all the SOLD properties in area in the last 6 months. Make sure the list is complete with Short Sales and Foreclosures. Once you have that information you can make an educated, attractive offer.
6.Geting your money's worth. Your REALTOR should be working closely with the Title Company researching the history of the home to make sure there are no liens against the property. Also, the contract should be contingent upon the inspection report and objective appraisal. Texas allows for a 10 day Option period for Inspection and negotiation of repairs. Texas also gives 20-30 days to obtain financing on a property. If the property does not appraise for the agreed upon sales price the buyer is protected and can canel the contract and receive the earnest money back.
7. Stay focused! The expected time in the Dallas area is between 3-5 months. Of course, with all the great inventory in Dallas, Frisco, Coppell and other suburbs, it's not unusual for buyers to find a home in several weeks or even days.
In summary come check out "Your Home Retriever" if you are looking for a highly educated, knowledgeble, experienced, hard working REALTOR! (Check out my recommendations on Trulia)
Please visit my website at www.yourhomeretriever.com for more great listings in the Dallas area.
Lisa Montes-Your Home Retriever
REALTOR since 2008 specializing in Far North Dallas, Coppell, Carrollton, Grapevine/Southlake
817-201-7388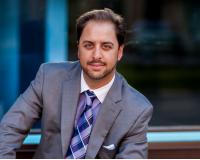 Author:
JP Piccinini
Phone:
480-980-9025
Dated:
April 30th 2012
Views:
3,462
About JP: JP Piccinini is CEO and Founder of JP and Associates REALTORS (JPAR), Founder and CEO ofOdasi Real E...