Dallas Now One Of Top Ten Overheated Real Estate Markets In The Country

Well this is newsworthy: Dallas beat out LA and Fresno, California, to make it onto Realtor.com's newest list of the country's 10 "overheating real estate markets." This despite the calls last year from experts who said the downturn in oil prices would do us in.
Of course the top winners are San Jose and San Francisco, poster child cities for overpriced housing. They head the list of cities that Realtor.com analysts said are on their "bubble watch," as they have been for quite some time. I mean, one of these days, pop!
Why is it dangerous to buy homes in a bubble? Because you will pay top dollar that may not hold value if the market tanks or heads south. If your mortgage is larger than the home appraises for, you could be in hot water or rather, "underwater", should you have to sell it. That was the basic lesson of the Greatest Recession.
Realtor.com examined the 50 largest U.S. home markets for risk factors such as rate of home price increases, inventory, median wages and new home construction.



"Although the local oil industry took a beating, prices in the Texas city still ballooned 9 percent last year," the report said about Dallas. "That's because more companies are moving and expanding into the area, such as Toyota relocating its North American headquarters from California to nearby Plano."



When will it stop? Will it stop? Maybe home prices will just take a stairway to heaven forever?



Smoke is predicting that price increases in the 10 hot U.S. markets will slow or stop when buyers can no longer afford properties.
What he means is when there are no jobs or income to cover the properties.Already Realtors are seeing a slowing in the luxury home market. Homes below $500,000 — flying off the shelves. Homes about $2.5 million and up: sitting.
North Texas median home sales prices are now higher by 80 percent over where they were at the pits of the Great Recession. And that's why you are seeing bidding wars and record high sales for moderate priced homes.
Steve Brown says the median price of a preowned single-family home sold in North Texas hit $237,000 in June, an all-time high for properties sold by real estate agents. The median is closer to $300,000 closer inside the loop. And that median price in Frisco was $363,000.
"I did an exercise yesterday," says one agent. "I pulled ALL sales in Highland Park from the last 365 days on homes between 5000 – 7000 square feet large. In all of last year, there were 30 sales in HP with this criteria. At the current time there are 34 active listings between 5000 – 7000 square feet! MORE THAN SOLD ALL LAST YEAR. There are only 3 properties in this category pending, and the average days on the market for those three homes are 233 days! But sellers are hearing and reading that real estate is hot and prices are up. How do we show the reality? "
Perhaps, she muses, there are so many listings because sellers have listened to the news and thought this is the best time to sell and cash out big.
"I don't know how long it will take for this market to turn around."
Or for those prices to come down, if the properties are not moving.
What is is your sense of the current market? Is it beginning to feel like a bubble? I have heard top agents say that last year was the year to sell, not this year, you agree? Inquiring minds want to know!
Credit: Candy Evans,Candy's Dirt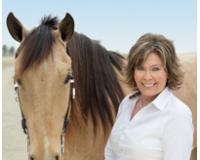 Author:
Deborah Boyd
Phone:
940-368-1306
Dated:
July 19th 2016
Views:
1,018
About Deborah: My family has lived in North Texas for generations so I personally know the residential areas of Fri...