Dallas Summer Bucket List
Summer is almost here and the time has come to entertain our kiddos. Some will travel far, some will visit with relatives, and others will go to six flags and other themed parks. What to do on those days that are a little more relxed and laid back? Well, I have a 5 year old and I work from home as well and I had to get a little creative on how to keep him busy! Here are 25 things to do for fun that are community based and inexpensive! Enjoy!
1. Workbook: get an age/grade appropriate workbood and complete a few pages each day to refresh their skills.
2. Sign up for Vacation Bible School: this is a great way for kids to come together in Fellowship and take a break from mom and dad, parents volunteer opportunities available as well
3. Melt and Create with Crayons: homemade crayons are really fun and interesting, visit the mastercrayonartist.com for great ideas
4. Make a Pizza: creating a pizza from scratch is fun for all ages
5. Host a Tea Party: girls invite your friends to come over dressed up for old fashioned tea and cookies, parents dress up too
6. Host a Lego Contest: boys have your friends bring their Legos and compete designing and creating things that are challenging.
7. Take a Kids Craft Class: for boys try the Home Depot builing class and for girls Michaels and Hobby Lobby have craft class
8. Take a Bike Ride: most communities have nice scenic trails, search for new animals or plants or leaves
9. Visit a Farm: lots of farms in the DFW area, visit localharvest.org to find the right farm experience for you
10. Make a Bird Feeder: try pine cones smeared in peanut butter and rolled in bird seeds
11. Take a Train Ride: ride the rails between Grapevine and downtown Fort Worth
12. Go Bowling: most bowling facilities have other activities such as an acrcade, laser tag, and go carts
13. Visit a Garden: most communities have local home grown gardens to visit, try the Dallas Arboretum or the Fort Worth Botanical Society
14. Create a Backyard Obstacle Course: everyone is challenged and parent participation is required
15. Pick Your Own Fruits and Veggies: there are many local orchards, vines etc to pick your own fruit, check out pickyourown for a complete list
16. Charity Lemonade Stand: set up neighborhood lemonade stand and donate the funds to charity
17. Make Tye-Die Tshirts: fun to make matching shirts for the whole family
18. Story Time at the Local Library: most local libraries offer story time and a variety of other literacy activities for the kiddos to keep them engaged in reading throughout the summer
19. Watch the Stars: go to your local library and check out books on constellations and try to find them
20. Camp Out in the Backyard: pretend you are miles away from nowhere, make smores, and tell ghost stories
21. Visit Local Historic Sites: vist your local downtown, Stockyards, courthouse etc.
22. Bathe the Family Pet: hose off the dog in the backyard and splash and play with Fido
23. Sandy Lake Amusement Park: losts to do for the whole family including the wee little ones
24. Volunteer at the local Pet Shelter: teaches to give of their time and they love the pets
25. Visit the Musuems: most musuems have the kids exhibits that keep them engaged and learning
For more information on summer fun and Dallas real esate visit www.yourhomeretriever.com
Lisa Montes-"Your Home Retriever"
REALTOR since 2008 specializing in Far Norrth Dallas, Carrollton, Coppell, Grapevine/Southlake
817-201-7388
yourhomeretriever@gmail.com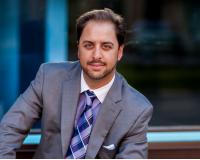 Author:
JP Piccinini
Phone:
480-980-9025
Dated:
May 29th 2012
Views:
4,293
About JP: JP Piccinini is CEO and Founder of JP and Associates REALTORS (JPAR), Founder and CEO ofOdasi Real E...