Dallas Texas Auto Show Had Many Show Stoppers
Growing up my dad owned car dealerships in New Jersey so you might think that I would know a lot about cars, but I really don't at all. You see when your dad owns the dealership and it's time for an oil change he just switches cars with you for the day and doesn't explain why. When you live in New Jersey you don't have to pump your own gas because it's actually illegal to do that so I never knew how to put gas in my own car and boy are there a lot of stories from my college days of me needing help! I never washed my car, I never knew it needed oil and sadly when anything happened to a car I was driving I just turned it in for a new one. Yes, I know I sound liked a spoiled brat, but I promise I'm not! It was a way of life for me growing up and I didn't know anything else.

My childhood was all roses in the car world and I had so much fun parking in the staff parking lot at high school because nobody knew what car I was driving. I was always a "visitor" because I never had a parking pass. I did eventually get caught though and had to park far away like all the other seniors...oh well! The only problem was that once I got out of college and was on my own I had to get my own car and maintain it. Uh oh is right because I was 100% unprepared! I was also unprepared with how to do laundry and understanding money too, but those are different blogs completely!!!

My first car on my own was Jeep and I loved my white Jeep. I started my real estate career in San Diego California with my little white Jeep. It was perfect for California and especially San Diego. My clients loved it and I sold a lot of homes in that car. One day it stopped working and my dad was 3,000 miles away...now what?!?!?! It turned out it was so bad that I had to trade it in. I will never divulge what happened and if it was my fault or not! I traded it in for a car I always wanted and loved the style of-I got myself a certified pre-owned BMW X5 in silver (I wanted white, but had no time to wait since my Jeep was dead). It was love at first cruise down Highway 101 in Oceanside California!

I realized when my Jeep died that I needed a quality car that someone could maintain for me so that is why I opted for the certified pre-owned from BMW. I got that car with 25,000 miles on it and I recently traded her in on Halloween 2013 with over 195,000. That car (Betty) was my rock, my money maker and still kept me as a stylish mom! I went to Kia of Rockwall and my salesman Don Weintraub helped me out with every step of the way. That salesman Don Weintraub...is my dad! We both now live in Rockwall Texas and he is still in the car business. He was born to sells cars and to always ensure his little girl is taken car of. I purchased a used Acura TL in a very pretty blue that I like a lot. The Acura and I have not quite bonded yet, but I think we both know it's just a temporary car. I want my BMW X5 back (and in white)! I plan to find myself exactly what I want this year and trade in the Acura, but it has been very reliable and great on the gas mileage. If only it say up higher like an SUV I might really like it, but since I'm not putting a lift kit on an Acura TL I'll have to switch down the road!

That was a long intro for me to talk about the car show, but here it goes....

I loved the Dallas Auto Show and I honestly don't like car shows at all. Too many people swarming over cars and touching everything and germs on every door handle, but I faced my strong dislike because my boyfriend really loves cars and the car show. I'm so glad I went this year because I truly got to see every car on the market and get a true comparison to see what I want and what is worth the money. My favorite car is still the BMW X5, but I will say the X3 was a close second because it seemed bigger than the first model that came out. The Kia K900 was incredible! Yes, my dad sells them, but it compares with the BMW 7 series and I think it blows it away. The challenge is getting over the tag of Kia instead of going with BMW. The Kia K900 had some amazing features and more bells and whistles that I have every seen. You need to check it out! Of course the Jaguar XJL was beautiful and I'd take it in a heartbeat, but that just isn't my style or vibe. I'm an SUV kinda gal and I have found that many of real estate clients have loved my X5 over the years and it is the perfect size for my family.

An interesting statistic from my Jeep to my BMW was that my real estate business literally tripled that next year. The impression made friends and acquaintances assume I had made it in the real estate world. I couldn't believe a car could do so much. So, with that in mind I went ahead and purchased the black Bentley at the car show. I wonder how my business will do this year??? Of course I'm kidding!!!

If you ever are thinking about buying a new car I highly suggest going to an auto show and having the ability to do all of your comparisons under one roof. That really was the best part of the show. Having the ability to go from car to car and sit and touch and feel and compare right then and there is so amazing and such a time saver. While I left still convinced that my next car will be a white BMW X5 I got to appreciate so many other cars on the road and check out their design. By far the best car to sit in was the brand new designed Corvette! It truly was beautiful and the highlight of the Dallas Auto Show 2014...for me and my boyfriend anyway!

I look forward to having you in my car one day showing you homes in Rockwall Texas...and hopefully it's in my white BMW X5 too!!!


Stacy Lynn is your local real estate expert in Rockwall County and surrounding areas. Stacy Lynn has been a licensed Realtor for over 10 years and has been a top producer for several companies in San Diego California. After moving to Rockwall Texas and settling in Stacy has jumped back into real estate and is loving every minute of it! Stacy Lynn is the proud mother of her 5 year old daughter and enjoys being an active part of her community and volunteering her time assisting with local charities through her talent as a photographer. This agent has sharp skills, the ability to negotiate fantastic deals and is relentless when it comes to finding that perfect home for her clients! Call Stacy Lynn to get you that new address TODAY!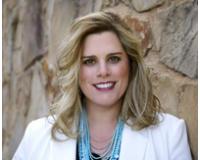 Author:
Stacy Lynn Massar
Phone:
214-649-3686
Dated:
February 25th 2014
Views:
1,770
About Stacy Lynn: Stacy Lynn has been in the real estate industry since 2002 when she became a licensed agent and loan...