Design Gallery Decedance
When I last blogged, my husband and I had signed the contract for D.R.Horton to build our new home. Our journey was just beginning. The next step was to visit the ultimate toy store for home builders. No, not Lowe's. No, not Home Depot, even though I've been known to be like a kid in ToysRUs at both of those. No, this is even better. It's mecca for home builders! It mimics Willy Wonka's Chocolate Factory! It's the D.R.Horton DESIGN GALLERY! Everything from traditional to contemporary to builder grade toWOW! grade and in between under one roof. The thought of being able to choose what to have put in our house made my heart beat with the same anticipation I had as a child on Christmas morning. For our allotted four hours, I'd be able to pick and choose whatever I wanted! This was going to be fun!



My husband and I arrived for our first two hours and were awestruck by the bright lights, tile designs, plush carpet, and sparkling fixtures. So many to choose from! Design Gallery ADD quickly took hold of our senses as imaginary squirrels ran from one brilliantly decorated display to another. Our designer snapped us back to reality and took us to her office where we went over brick styles, exterior colors, and a vast array of doors to choose from. Putting that together was simple and took maybe 15 minutes. This will be a breeze. Or so we thought.




Now, if you don't have the ability to visualize how things look in your mind, you will have problems with the interior choices. The assortment of colors and styles are overwhelming. Do we want tile floors? Or wood? Or carpet? Which tile? Where? Which carpet? Color? Where? And what padding? Which level of granite should we get? Cabinets? What type? Pattern? Stain color? Backsplash? Shower surround? Lights? Fixtures? Appliances? Blinds? Wait! Which entry door did we pick?!




If you're like most and watching your budget, like us, you'll have to do like we did and pull the reigns in a time or two and make an alternate choice. That's why you're given a return trip. Once the thought of the glitzy fixtures and new home smell gives way to the amount of the next check to be given to the builder (typically for half of the cost of the options), sanity returns and you resolve to live with level two granite instead of level five. We found our designer very understanding and accommodating. Overall the experience was much better than trying to buy a lesser car at the dealership.




A week or so later, we had our "red line" meeting with the builder. We we went over all our choices from the design center and opted for a couple more alterations to the home's layout. Once everybody is in agreement, the builder places the order for all those goodies and final choices are made. GULP!




And with that, our little slice of McKinney TX at The Reserve at Westridge starts taking the shape of a house. Well, sort of.

Be sure to check back often for more updates and read my other blogs here. Don't forget I can help with your home purchase, be it resale or new. Contact me today!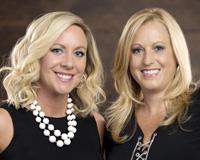 Author:
Go 2 Girls Realty
Phone:
469-443-6537
Dated:
November 24th 2013
Views:
4,605
About Go 2 Girls: Whether you are looking to find the perfect home, or buying and selling real estate to build your pr...