Did your apartment just raise your rent again?!
We have all been there…you find the perfect apartment in the price range you can afford and in less than a year later they notify you that your monthly rent will be going up due to the market. Sometimes that jump in rent can be so significant that you may be wondering how you can even afford that new amount. This Ladies and Gentlemen is one of the top advantages of buying versus renting. Here are a few others:
1. Buying: Tax write-off…….Renting: No Tax write- off
2. Buying: You can upgrade your home as you see fit…….Renting: Need permission to make Any changes
3. Buying: You are building equity in your home……Renting: Your money goes to the landlords equity
Many people purchase homes for various reasons, owning something of value with a chance of watching their investment appreciate is one reason, another is to save money over the long-term is another.
What are your reasons? Have you considered this but not really put a plan into action? Contact me and let's go over your options. I would love to hear from you and see how I can help you make that dream become a reality!
Amy Bond
Realtor with JP & Associates
www.amybondrealty.com
214-458-6698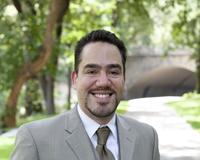 Author:
Rodrigo Sotomayor
Phone:
972-661-2053
Dated:
April 9th 2012
Views:
2,751
About Rodrigo: Rodrigo Sotomayor has been a North Texas resident for decades. He grew up in a customer service envi...